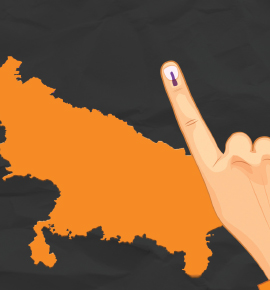 Uttar Pradesh witnessed an unprecedented scale of voter turnout during the latest seven-phase State Assembly Elections which concluded on March 8, Over 60 per cent voter turnout was witnessed in overall UP Assembly Elections 2017 this time, with more than 10 million voters casting their votes, says T Venkatesh, Chief Electoral Officer, Uttar Pradesh, in an interview with Arpit Gupta of Elets News Network (ENN). Such a phenomenon has been witnessed for the first time after independence. Excerpts:
What was the voter turnout trend in all seven phases of UP Assembly Elections?

We have 14.12 crore voters and approximately 1.47 lakh polling stations in Uttar Pradesh. As far as voter turnout was concerned, over all poll percentage is higher than that of 2012 Assembly Election and 2014 Parliamentary Election. In every phase, poll percentage went up. Poll percentage went up by a couple of percent in each phase. In UP, couple of per cent means lakhs of voters. In the first four phases, in comparison to 2012 and 2014, 72 lakh more voters turned up. The trends projecting that overall voting percentage was around 60.5 per cent in Uttar Pradesh Assembly Elections. Female voter turnout in this election was higher than male voter turnout. In comparison to in the previous Assembly Elections 2012, more than 10.04 million voters have cast their votes because awareness has increased amongst the voters due to various reasons. Electoral roll revision work has also helped in it. How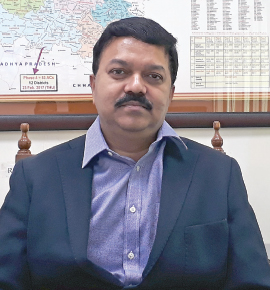 How does IT initiatives help the Uttar Pradesh's state elections? 
Information Technology has increased our efficiency. It has made us transparent. In the State of Uttar Pradesh, supervision and monitoring became much easier due to implementation of a dual rainbow of the applications (7 online applications and 7 mobile apps), and we could also rectify wherever we could improve. IT is the most important tool, without this we couldn't have achieved the efficiency. Other important aspect of IT apps and tools which we have seen is hits and number of downloads.
"The AMF mobile app has been developed to upload the facilities including toilet, electricity, shade, ramp, telephone, water and furniture of assembly polling stations using a smartphone."
Millions of people have used our Electoral Roll Management System (ERMS) mobile app software and checked their names in the voter list. Lot of people have installed M-Voter app to search their name with the information of their polling station and voter serial number in voter list. This app has helped the citizens to locate their polling booth on map.
The Assured Minimum Facilities (AMF) mobile app has been developed to upload the facilities including Toilet, electricity, shade, ramp, telephone, water and furniture of assembly polling stations using a smartphone.
Work was done actually in the field and reflected in the app.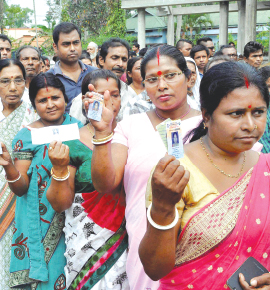 Did these initiatives help in reaching the rural masses? 
The supervision of the district officers took a new dimension. Earlier booth wise monitoring was very difficult, we could only do Assembly Constituency wise monitoring. But now we could do booth wise analysis. We could not only analyse but also inform the electoral registration officers that these booths need improvement. We won't have gone into such microscopic details without help of IT. Indepth supervision of booth level operations and reaching out to rural places at the microscopic level is indispensable in a State like UP and it was not feasible without use of IT. It is going to be the way up for us.
Can this model be replicated in other states? 
This is a wonderful model and can be replicated anywhere. The best part of the model is that it is inhouse model made by our own IT team, headed by Anil Garg, Additional Chief Electoral Officer, Uttar Pradesh. It could not have been achieved without a passionate and dedicated team. There are two advantages, first-there is no cost involved and second we didn't need any outsourcing to rectify any mistake. If there was any problem, our team rectified it. This is constantly going to improve. I am really proud of my team for doing exemplary work in a government department.
What challenges did you face in implementing digital solutions?
When we started implementing IT, due to paucity of time I was thinking whether my team would be able to deliver so many apps in such a short span of time. But to my surprise, the team delivered it much before the deadline. IT apps were developed, tested and put to use much before the scheduled time. Our IT team headed by Shailesh Srivastava, Principal Systems Analyst, National Informatics Centre (NIC) was always ahead of the challenges. I would praise my team for its outstanding work and dedication shown.