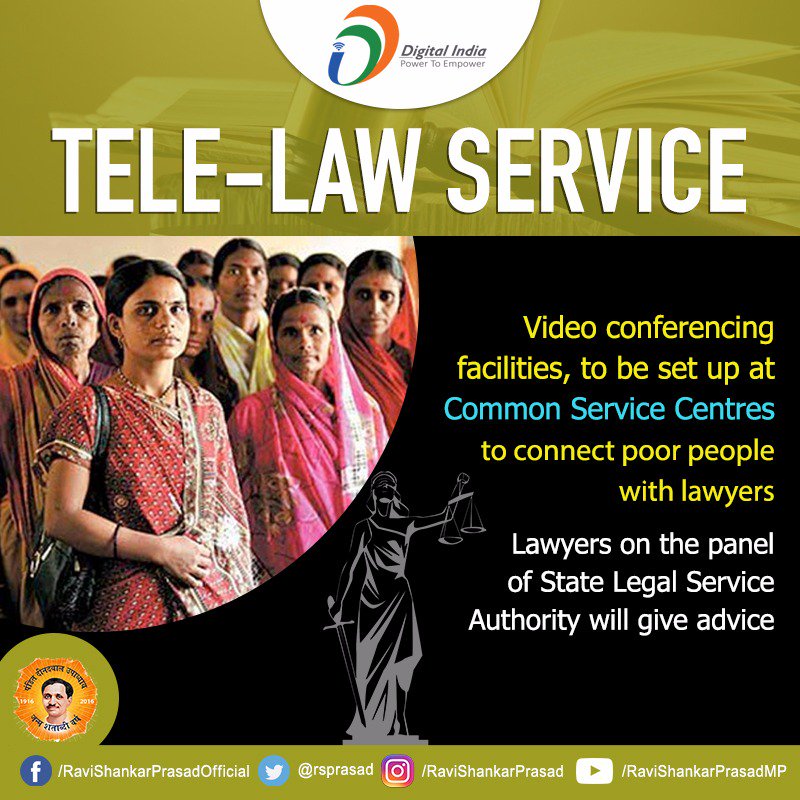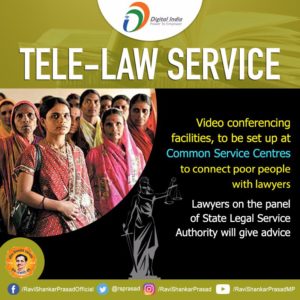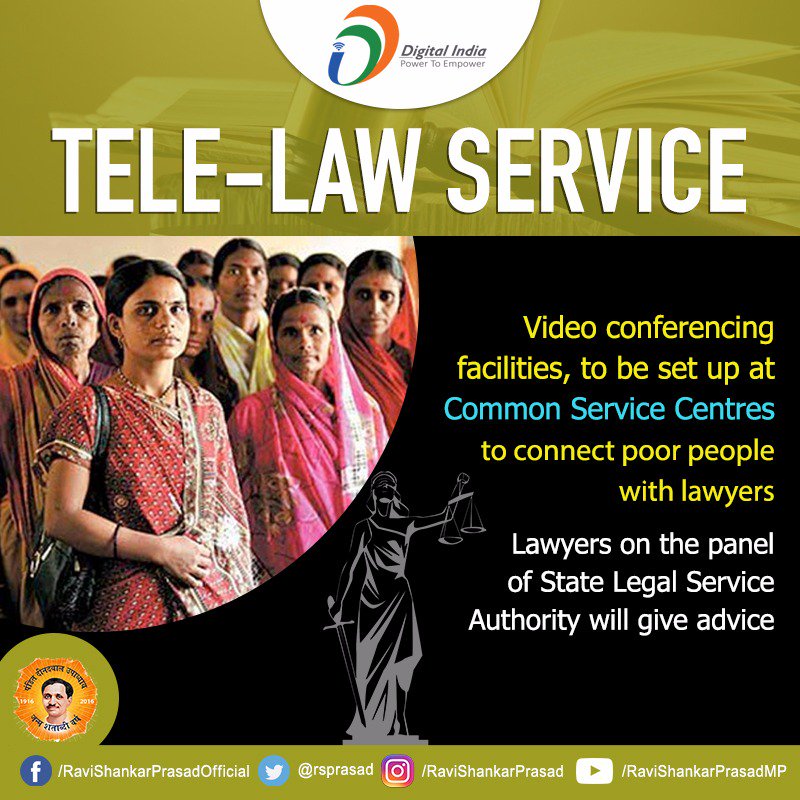 To provide legal services in rural areas, the Department of Justice (part of the Ministry of Law and Justice) has launched three empowerment initiatives. These are pro bono legal services, a tele law service and 'Nyaya Mitra' scheme.
"These initiatives will serve as a tool to give the poor, rural, marginalised communities a voice and ensure that everybody has equal access to justice." said Minister of Law and Justice Ravi Shankar Prasad, in conversation with The Business Standars.
The Pro-bono Legal Services initiative plans to enroll advocates who are interested in providing legal aid to poor. For this,  an online application has been put on the Department of Justice website. This information can then be accessed by needy citizens through an interface provided by the United Nations Development Programme (UNDP) and creates the first digital structure for legal aid in the country.
It was also proposed that lawyers providing pro-bono legal assistance should be considered for the appointment of judges to the high courts.
The Tele Law programme has been launched in partnership with National Legal Services Authority (NALSA). Under this scheme expert panels of lawyers stationed at State Legal Service Authorities will provide legal aid through digitally equipped Common Service Centres (CSCs).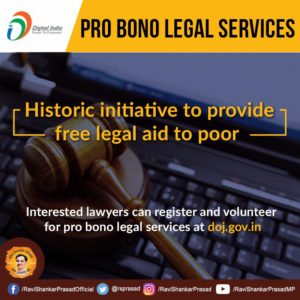 Through these CSCs, community participation and capacity building in rural regions and will be launched as a pilot project in 1,800 gram panchayats across the nation. Out of the 1,800 gram panchayats to be covered – 500 are in Uttar Pradesh. 500 in Bihar and the rest are in the North-East and Jammu and Kashmir.
The Nyaya Mitra scheme will facilitate justice mechanism introduced to reduce case pendency at the district level.
Addressing the issue of more than 2.4 crore cases in the lower judiciary, the scheme will place a special focus on cases that are pending for over 10 years, which will be identified through the National Judicial Data Grid.
The programme will create a 'Nyaya Mitra' in each selected district – who will be retired judicial (or executive) officer – to provide legal assistance and connect litigants to CSCs, government agencies and civil society organisations.
The 'Nyaya Mitra' will also responsible for referring marginalised applicants to Lok Adalats and assist in prison reforms within the region. The initiative will be launched in 227 districts selected by the Department of Justice.