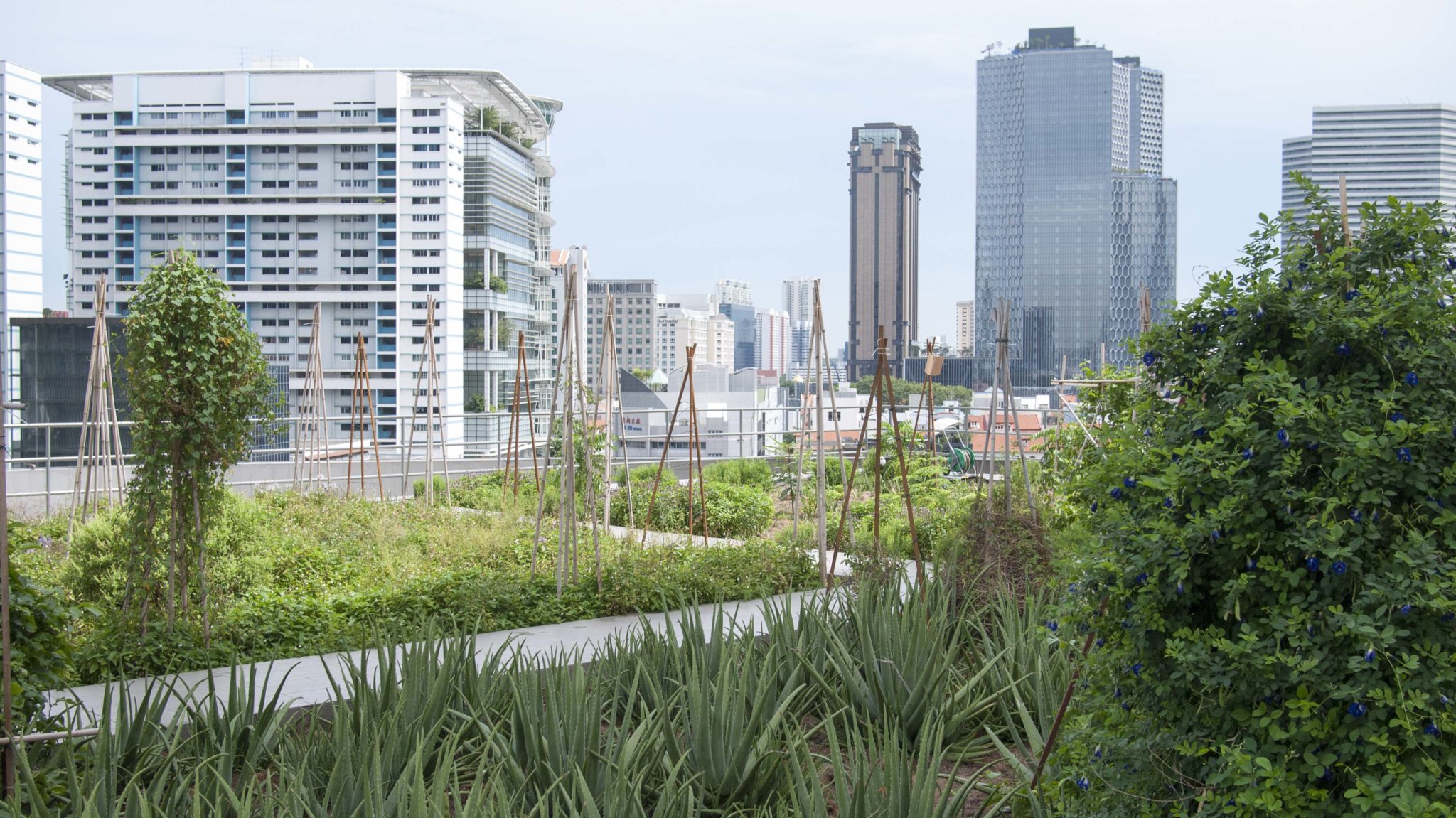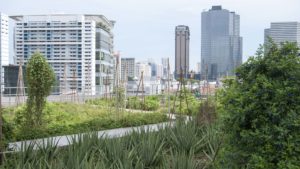 Singapore, for most of us, is a premium tourist destination. However, the place is a lot richer and extravagant as far as its urban planning and development is concerned.
If you walk around this Asian city-state, the abundant greenery will make you forget that you are in a densely populated metropolis of 5.3 million people.(www.Singstat.gov.sg as of June 2016)
Beautiful Palm tree clusters, exotic ferns and flowering plants embellish the exteriors of office complexes, government ministries and public housing, in and around the city.
The lion city also adorns man-made 'Supertrees', towering structures, stretched upto 50 metres into the sky, having giant steel and concrete trunks and thousands of thick wire rods for branches.
A City Biodiversity Index, launched in 2008, mines data on 23 indicators such as the proportion of natural versus developed areas and the amount of carbon dioxide that trees convert to oxygen to help balance development with green space.
One of the indices is carbon storage – the amount of carbon dioxide plants capture during photosynthesis.
The index is a self-assessment tool designed to help cities better understand how they can improve their biodiversity conservation efforts.
The city's streets have a network of sensors, cameras and GPS devices embedded in taxi cabs tracks traffic, predicting future congestion and alerting all downtown drivers to alternate routes. (Source: Integrated ICT and Geospatial Technologies Framework for 100 Smart Cities Mission)
Singapore was the first place in the world to implement congestion pricing. Today, its advanced system utilises traffic data to adjust prices in real time; drivers' accounts are automatically deducted as they glide beneath electronic gantries.(Source: Integrated ICT and Geospatial Technologies Framework for 100 Smart Cities Mission)
The city is setting up a new benchmark in providing a safe and stable habitat, which is way progressive than the concept of "Smart City".
The dramatic physical transformation of Singapore is increasingly attracting attention from the rest of the world, particularly from developing countries. Barely 50 years ago, 1.35 million, out of a population of 1.7 million, lived in squatter colonies.( Source: LIVEABLE & SUSTAINABLE
CITIES A FRAMEWORK .
Within one generation, Singapore transformed itself into a modern metropolis, a city where there are no homeless people, no squatters, no poverty ghettos and no ethnic enclaves.
City's recognition as the most Liveable city
•   Singapore topped the list of the world's most liveable cities, according to ECA International's 2015 Location Rating Survey.The ranking evaluated 450 locations globally on factors including climate, availability of health services, housing, infrastructure, personal safety, political tensions and air quality
•   Mercer's Quality of Living Survey of 2011 rated Singapore as one of the few high-density cities that are able to achieve high liveability standards.
Singapore and its transformation
In many respects, Singapore as a city shouldn't really exist at all. The island lacks basic resources: It has no energy deposits, no forests and farms. The country has had to import drinking water from neighboring Malaysia.
To protect itself from disappearing, Singapore long ago developed its ambition to become the smartest city in the world. The government engaged itself in the meticulous task for transforming the former British colony into one of the most innovative, sustainable and tech-savvy cities in the world.
The smart metropolis that we see today was the vision of Lee Kuan Yew, who decades ago spoke of his dream to create "a city in a garden."
Lee recognised the importance of English language education to boost economic growth and to engage in the global conversation on science and technology, and to help unite a population drawn from Chinese, Malay and Indian heritages.
He welcomed several multinational companies to Singapore in the 1960s, when many countries were doubtful about foreign investment. While his original vision was to strengthen the economy and beautify the city, over time he expanded his scope, working to foster a liveable, healthy environment for Singapore residents.
Long-term planning and strategic partnerships with several leading universities and corporations, and substantial government investments in both money and manpower have enabled Singapore to realise Lee's long vision.
Components of the Singapore's Liveablity framework
Three outcomes have been constant in how Singapore envisioned liveability:
1. A competitive economy in order to attract investments and provide jobs
2. A sustainable environment because the city has to survive with limited natural resources, especially in terms of land and water
3. A high quality of life, including the social and psychological well-being of the population. These three outcomes are highly visible and are policy goals
There are various agencies and initiatives that contribute towards making Singapore, a liveable city. Some of them are as follows:
Centre for Liveable Cities
• The Centre for Liveable Cities (CLC) has as its mission "to distil, create and share knowledge on liveable and sustainable cities". CLC's work spans four main areas – Research, Capability Development, Knowledge Platforms, and Advisory. Through these activities, CLC hopes to provide urban leaders and practitioners with the knowledge and support needed to make our cities better.
• Singapore's Centre for Liveable Cities is one of the partners helping Andhra Pradesh develop its new capital city and surrounding regional by providing training programmes for officials of the state government.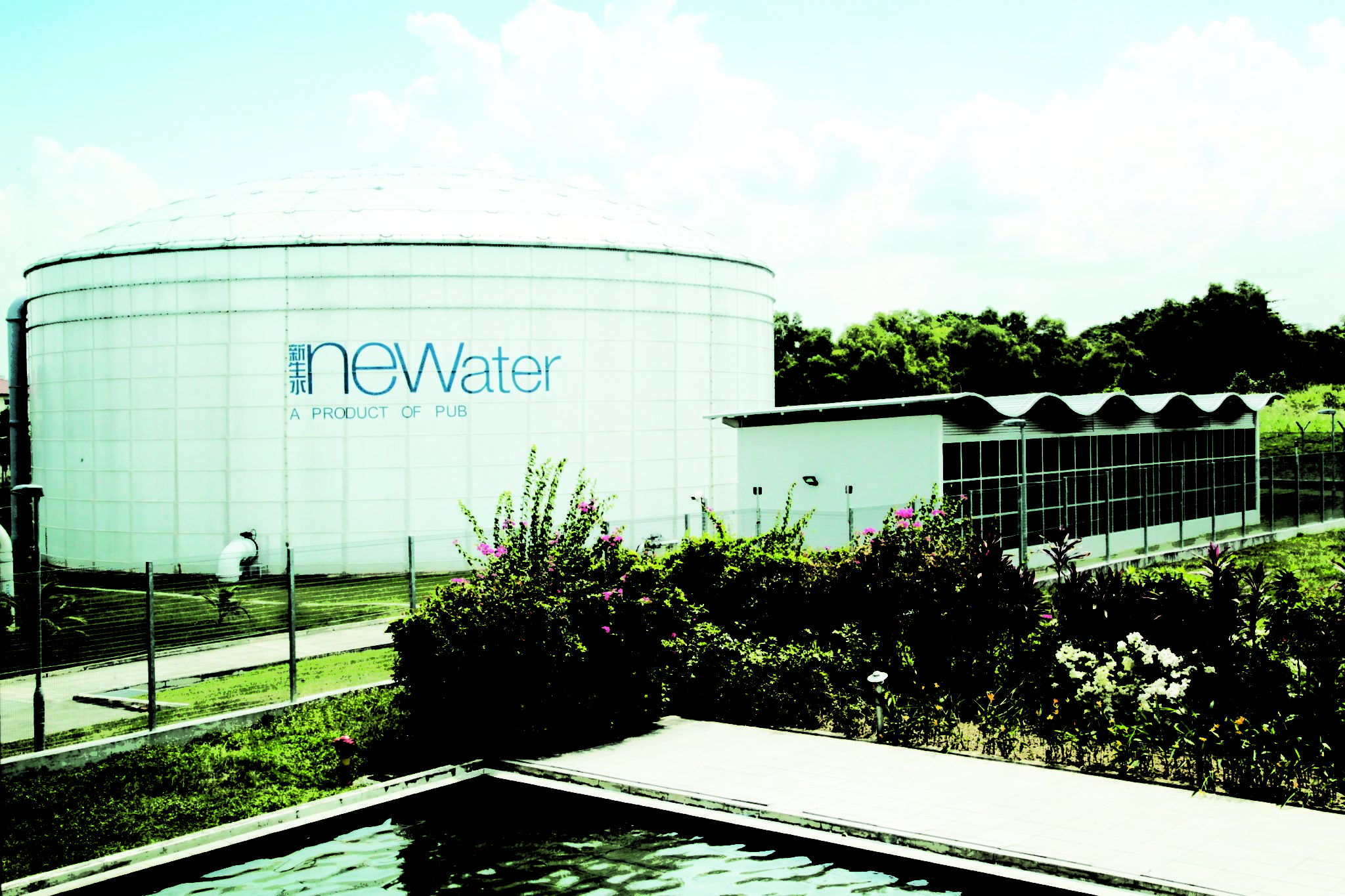 NEWater
•  NEWater, a pillar of Singapore's water sustainability strategy by PUB, is high-grade reclaimed water. Produced from treated used water that is further purified using advanced membrane technologies and ultra-violet disinfection, it is ultra-clean and safe to drink.
•  NEWater has passed more than 150,000 scientific tests and is well within World Health Organisation requirements.
Water recycling was first mooted by PUB in the 1970s but as membrane technology then was costly and unreliable, the project was shelved. Singapore revived the project in the late 1990s when technology had advanced and following a successful demonstration, NEWater was introduced into the nation's water supply in 2003. Singapore's five NEWater plants can now meet up to 40 per cent of the nation's current water needs. By 2060, it is expected to meet up to 55 per cent of Singapore's future water demand.
Dover Park Hospice
• Dover Park Hospice was founded in 1992 as a secular, non-profit organisation to meet the growing need in Singapore for hospice care for terminally-ill patients. It is Singapore's first purpose-built hospice, designed to provide a serene environment close to nature.
• Dover Park Hospice has been helping patients spend their last days in comfort and dignity. The institution adopts a holistic approach to total patient care, with attention not just to their physical needs, but also their social and psychological ones.
Singapore International Foundation (SIF) Enhancing Maternal and Child Health Services Project in Karnataka
• To reduce infant and maternal mortality and morbidity in Karnataka and create sustainable healthcare improvements for the community, the SIF in partnership with SingHealth together with the State Institute of Health and Family Welfare, Government of Karnataka, launched a three-year training programme in August 2016. An estimated 100,000 pregnant women and their newborn babies in Karnataka are expected to benefit from this enhanced MCH care.
This was to enable doctors and staff nurses in the State-run hospitals to handle high-risk pregnancies, obstetric and neonatal emergencies better.
• The project is based on findings from a study of services in nine government hospitals last year that revealed some areas of possible upgrading of knowledge and clinical skills.
• Over the next three years, 200 healthcare professionals from tertiary and secondary care government hospitals in Karnataka will be trained by obstetricians, neonatologists, midwives and senior nurses from SingHealth's flagship acute tertiary hospital, Singapore General Hospital (SGH). Through a series of training workshops and symposium, the multidisciplinary team from SGH's Departments of Obstetrics and Gynaecology as well as Neonatal and Developmental Medicine will equip participants with the skills and knowledge to address and manage some of the key factors contributing to maternal and newborn deaths.
• Out of the 200 trained Indian healthcare professionals, 40 Master Trainers will then train another 200 more medical professionals, cascading the impact within the community. A study trip to Singapore will also take place to facilitate further sharing of knowledge and expertise between both countries.
Edible Garden City
• Edible Garden City champions the "Grow Your Own Food" movement in land-scarce and import-dependent Singapore. They grow food at under-utilised spaces like rooftops and sidewalks. The concept was initiated with a belief that growing food re-connects urbanites to nature, conserves natural resources, and cultivates a sense of community.