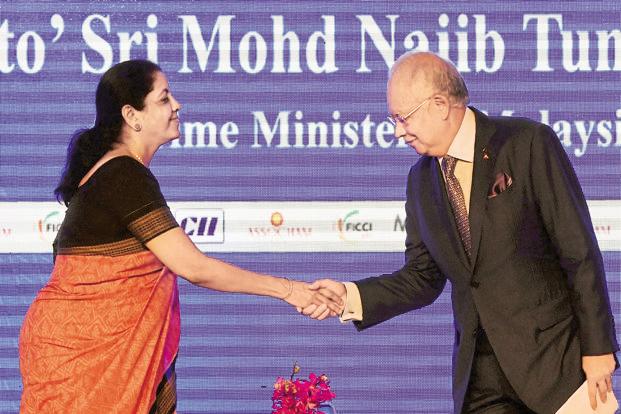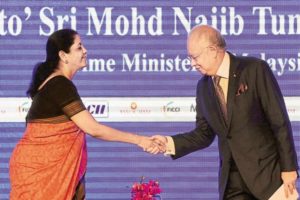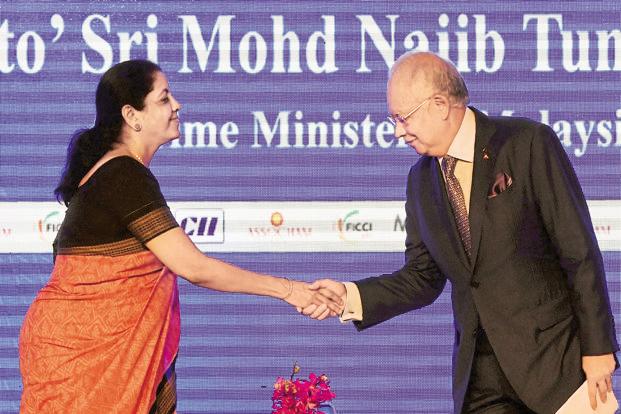 India and Malaysia have signed Memoranda of Understanding (MoUs) worth $36 billion in the fields of oil and gas, infrastructure and engineering sectors.
Indian companies such as Adani Ports, Andhra Pradesh Gas Distribution Corporation and Natco Pharma have signed 31 such pacts with their Malaysian counterparts to facilitate investments in both countries. The developments were part of the visit by Malaysian Prime Minister Najib Razak to India.
The Malaysian Prime Minister also called for a speedy conclusion to the negotiations on the Regional Comprehensive Economic Partnership (RCEP) agreement, which both nations are a part of.  The RCEP is a proposed free-trade agreement (FTA) between the 10 countries of the Association of Southeast Asian Nations (Asean) and the six with which this bloc has FTAs — Australia, China, India, Japan, South Korea, and New Zealand. Negotiations, which began in 2012, was to have concluded in 2015, reported livemint.com
This is Razak's third visit to India since he took office as Prime Minister in 2009. Razak, who started his five-day visit to India on 30th March in Chennai, visited Rajasthan, as well where Malaysian companies are engaged in road and other infrastructure projects estimated to be worth over $1 billion dollars.