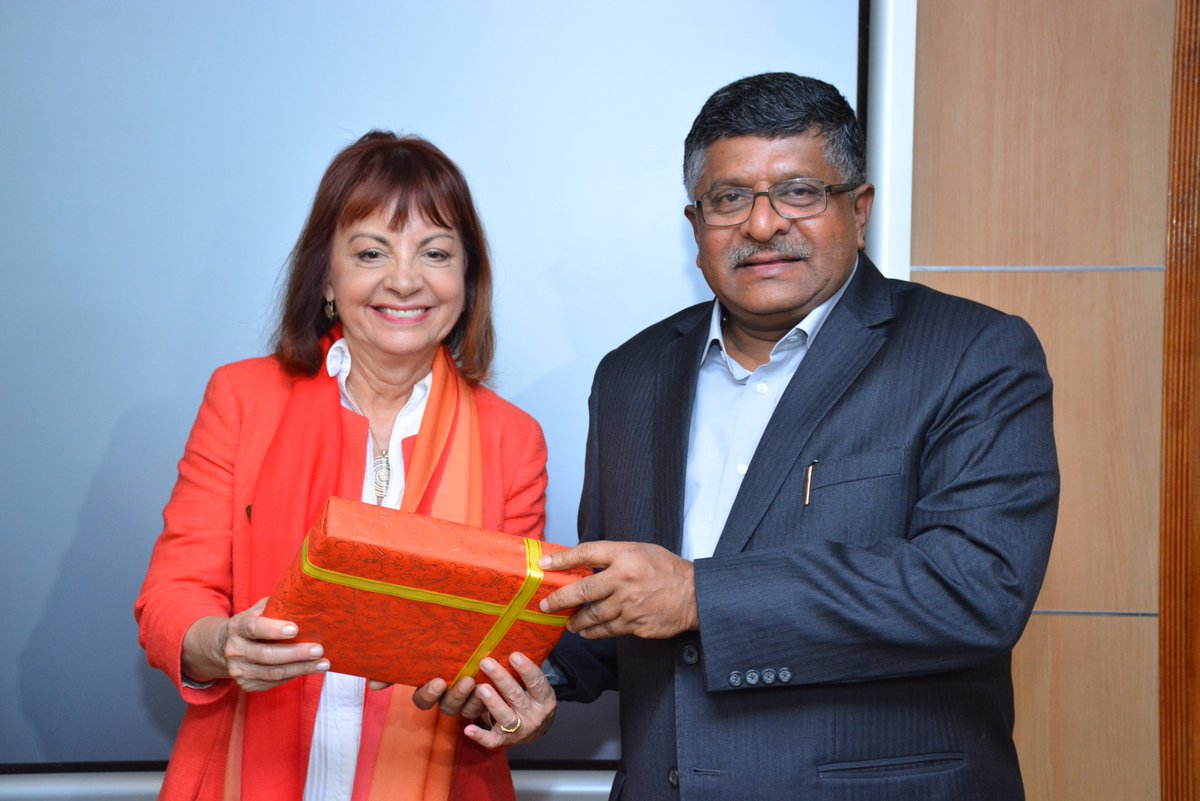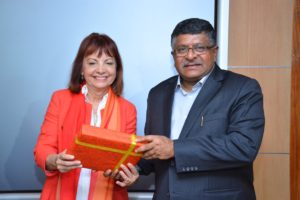 India has signed a Memorandum of Understanding (MoU) with Portugal to collaborate in areas of electronic manufacturing, Information Technology enabled Services (ITeS), start-ups, cyber security and e-governance.
A bilateral meeting was held between IT Minister Ravi Shankar Prasad and Maria Manuel Leitao Marques,Minister of Presidency and Administrative Modernisation, Portugal.
"We had a very good discussion and have agreed to collaborate in the areas of electronic manufacturing, ITeS, cyber security, e-governance and capacity building. We will support the Portugal team in scaling up their initiatives — Simplex and Portuguese Citizen Shops, which are like our MyGov and Common Service Centre initiatives," IT Minister Ravi Shankar Prasad said.
"We also have discussed several collaborative initiatives in the domain of capacity building and cyber security to ensure safe and secure cyber space," Prasad said. "We have also informed the Portuguese Minister that India is going to host the Global Conference on Cyber Space (GCCS) in November 2017, which will see participation of over 100 countries with 2,000 delegates," added Prasad.
The meeting was organised ahead of the ICEGOV 2017 event which is happening for the first time in India. Portuguese delegation along with representatives from other countries including key representatives from the industry, policymakers, government officials, elected representatives, researchers, innovators and educators are also participating in the event.