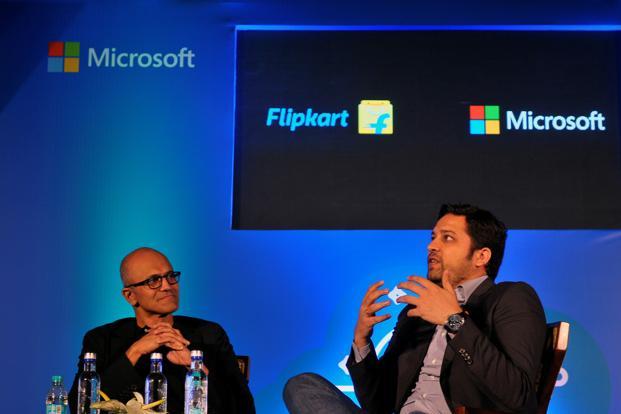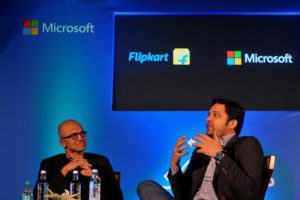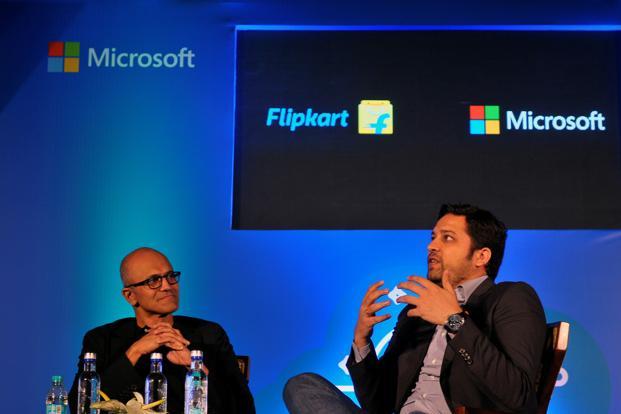 Information Technology giant Microsoft has partnered with e commerce firm Flipkart wherein it will employ the Microsoft Azure as its exclusive public cloud platform. Microsoft chief executive officer (CEO) Satya Nadella and Flipkart Group CEO Binny Bansal announced the partnership at an event in Bengaluru.
"We are launching our strategic partnership together. I have always been an admirer what Flipkart has done, in not only starting e-commerce, but now in payments and logistics. It is really getting India on the map. I'm pleased to announce that Flipkart has chosen Microsoft Azure as its exclusive public cloud platform," Nadella said at the event.
"Combining Microsoft's cloud platform and AI capabilities with Flipkart's existing services and data assets, will enable Flipkart to accelerate its digital transformation in e-commerce and deliver new customer experiences," he added.
Microsoft Azure will add a layer of advanced cloud technologies and analytics to Flipkart's existing data centres.
Flipkart hopes to grow and expand globally using the Microsoft Azure.
Flipkart has always been committed to its vision of transforming commerce in India through technology. Given Microsoft's strong reputation in cloud computing, coupled with scale and reliability, this partnership allows us to leverage our combined strength and knowledge of technology, e-commerce and markets to make online shopping more relevant and enriching for customers," said Binny Bansal of Flipkart.