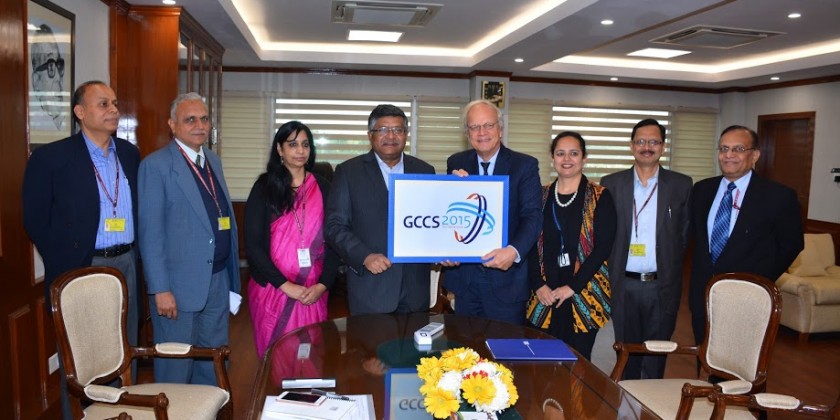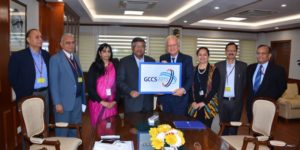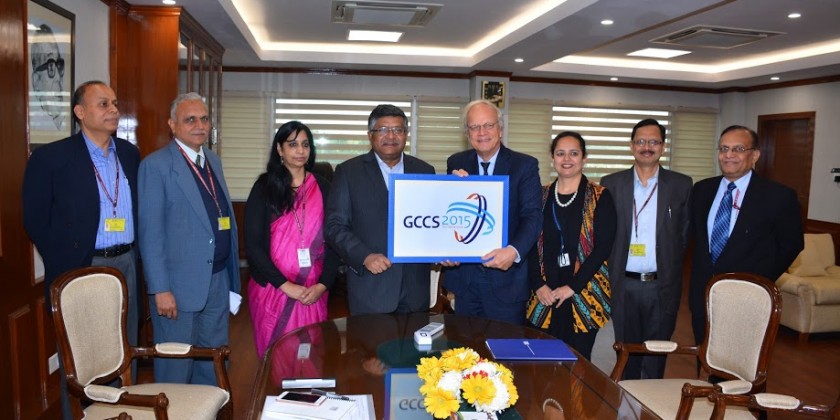 India will host the fifth Global Conference on Cyber Space (GCCS) next year.GCCS is one of the world's largest conferences on cyber security and related cyber space issues.
The formal handing over the GCCS was done by Alphonsus Stoelinga, Ambassador of Netherlands to Ravi Shankar Prasad, Minister of Electronics and IT, India. Government delegations, industry leaders, academia and civil society from over 100 countries will participate in this event.
The invitation to India for hosting the 2017 GCCS is a global recognition of the country as an influential player in global cyber space.
GCCS will concentrate and deliberate on issues relating to promotion of cooperation in cyberspace, norms for responsible behavior in cyberspace and to enhance cyber capacity building. GCCS is a major international conference which was started in 2011.
The previous conferences were held in London, UK (2011), Budapest, Hungary (2012), Seoul, South Korea (2013) and The Hague, The Netherlands (2015). Nearly 100 countries and most major international organizations participated in GCCS 2015.
This conference is an opportunity to showcase the "Digital India" programme as a positive, sustainable and scalable model for use of ICTs for addressing developmental challenges and growth opportunities.