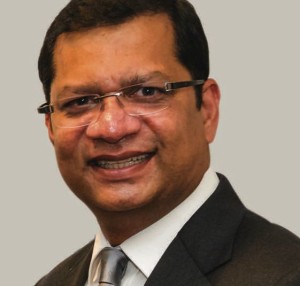 CIMCON Lighting, Inc., a smart city lighting management solution company has appointed Santhana Krishnan as the President of the company.
CIMCON is a global leader in intelligent, web-based wireless outdoor lighting management systems with headquarters in USA and regional office in Ahmedabad.
Krishnan wil handle company's sales and marketing, including managed IoT services, Lighting-as-a-Service so that CIMCON can expand its smart city solution portfolio.
"Today, cities spend upto 40% of energy costs on street lighting. With CIMCON's IoT enabled smart city lighting management application, cities can reduce up to 30% of energy costs and up to 70% of maintenance costs," said Krishnan, who brings with him over 20 years' experience in IT infrastructure management software, managed services and Software-as-a-Service, most recently at CA Technologies where he managed strategy and business development for a 300 million dollars business unit.
"We are delighted to have Santhana join the CIMCON team. His experience coupled with industry insight and vision will be a tremendous asset in accelerating the company's growth by further developing and commercialising compelling smart city applications," said Anil Agrawal, Founder and CEO of CIMCON Lighting.
Earlier this year CIMCON had collaborated with power management company Eaton,combining CIMCON's intelligent, wireless controls, sensors and software with Eaton's broad range of outdoor light-emitting diode (LED) luminaires to bring powerful connected lighting solutions for smart cities.
CIMCON Lighting provides Internet of Things (IoT) enabled solutions that help cities run smarter while reducing costs.
The company uses LED lighting to create a wireless sensor network and platform allowing cities to implement a variety of smart city applications to manage outdoor lighting, meter electric vehicle chargers, monitor air quality, improve public safety and security, optimise parking, traffic and waste management to improve the quality of life for city residents.
CIMCON's software powered street light controllers and lighting management solution have been implemented in over 50 cities in 16 countries.
Follow and connect with us on Facebook, Twitter, LinkedIn, Elets video