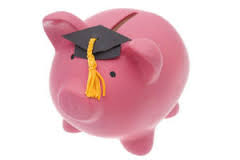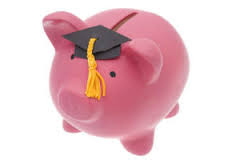 Chandigarh, October 18 – The Haryana Government has decided to implement a path-breaking and innovative unemployment allowance and Honorarium scheme known as "Educated Youth Allowance and Honorarium Scheme – 2016 (EYAHS)" from November 1,2016, the 51st Haryana Day. It is the first of its kind scheme in the entire country.
A decision to this effect was taken in a meeting of the State Cabinet which met under the chairmanship of Chief Minister Manohar Lal here today.
The existing unemployment allowance scheme shall be discontinued from October 31, 2016.
The new scheme shall have two components that is unemployment allowance and honorarium. In order to maintain gender equality, all beneficiaries shall be disbursed unemployment allowance at the same rate, as per their educational qualifications. The amended rate of allowance per month for 10 plus two or equivalent, Graduates or equivalent and Post Graduates or equivalent have been fixed at the rate of Rs 900, Rs 1500 and Rs 3000 respectively. At present the honorarium component is admissible only to the eligible post-graduate applicants and shall subsequently be made applicable to the other category of applicants availing unemployment allowance.
The existing condition of annual family income of applicant upto Rs 50,000, residential or commercial property worth less than Rs. 10 lakh and agriculture land up to two hectares has been replaced with only one condition that the annual family income of applicant shall not exceed Rs three lakhs from all sources.
As a part of the honorarium component, the eligible post-graduate unemployed youth shall be paid an additional amount as honorarium up to the limit of Rs.6,000 per month for up to 100 hours of honorary assignment in a month in various Departments/Boards/Corporations/Registered Societies under Haryana Government. Also, there will be a provision for assignments in private companies or enterprises, as per their requirement, with the assistance of Department of Industries and Commerce, Haryana.
Those applicants, for whom the honorary assignments are yet to be arranged, shall be provided skill training under the various skill development programs being organized by the Government under the aegis of the Haryana Skill Development Mission.
To avail benefits under the scheme, the applicants shall fill online registration form on the departmental web portal. However, the eligible applicants have been given leverage to opt for preferences for assignments, district of his choice, and skill development programme.
The main objective of the new scheme is to inculcate the spirit of public service amongst the educated youth and to assist them to overcome their frustration and disappointment and to rekindle motivation in them. The involvement of educated youth in the field work of various government schemes has been carefully selected and planned in order to make them part of the drive to uplift the people of the State.
The scheme would encourage educated youth to be financially self-reliant, increase employability for induction in employment of their aptitude and interest.