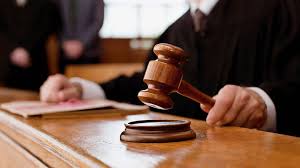 The government has decided to allocate a unique identification number to judges in the country to track their performance. This will be applicable to all the Supreme Court judges and 24 high courts judges.
The Supreme Court will track the performance of individual judges and make all judgments delivered through his or her career available on the National Judicial Data Grid (NJDG).
Once all judgments are linked to the unique IDs of judges, the publicly-accessible NJDG can be looked at to examine a judge's performance -the quality of judgments, number of adjournments allowed in different cases, time taken for delivery of judgments, case disposal rate etc.
This new initiative is a part of the e-courts project which is in the second phase and is being monitored by the SC e-committee. The committee has already asked the National Informatics Centre (NIC) to work on giving a unique ID to all the judges -around 16,000 in the subordinate judiciary and 650 in the higher judiciary.
The NIC has also been asked to work on authenticating digital signatures of judges.
There is a provision in the e courts project to equip each judge with a laptop to encourage him or her to view e-copies of cases, or appeals filed, and pass instructions in electronic format with a digital signature. The idea is to move towards a paperless court very soon.
Judges with digital signatures can sign in the electronic format while delivering judgment so that the order is simultaneously uploaded and no manual writing of the order is involved.
At present, the information available in each court, as uploaded on the NJDG, only mentions "hearing" against each case in the data grid even when the case has been adjourned on repeated dates. It is difficult to ascertain the progress of the case.
Judges with unique IDs will have to specify the nature of proceedings on a daily basis in the online log sheet: whether he or she has delivered the judgment, reserved order, or no business was transacted. In the new software, CIS 2.0, the judge will have to mention reasons why no business was transacted.
Follow and connect with us on Facebook, Twitter, LinkedIn, Elets video