Growth of Information Technology and industrial advancement are the two key factors essential for the development of Jharkhand. Government of Jharkhand is keen to amalgamate with domestic and international investors and the above mentioned factors will help us in doing that, says Sunil Kumar Barnwal, Secretary, Department Information Technology & eGovernance, Government of Jharkhand, in conversation with Gautam Debroy of Elets News Network (ENN)

You have commenced various road shows across India and abroad. What are your expectations from these road shows?
We have started a massive road show programme highlighting Jharkhand. We have conducted road shows in Hyderabad, Bengaluru, Delhi and Mumbai. We have been getting good response from such road shows. We also getting participations from foreign embassies. We have plans to visit USA, South Korea, China, Japan, Singapore, Australia, and New Zealand for commencing road shows. The objective behind taking the road shows abroad is getting Foreign Direct Investment (FDI) for Jharkhand. FDI's can pan across various sectors like minerals, steel, power, automobile and IT-ITeS sectors.
We will also approach Indian diaspora of Jharkhand and Bihar and invite them to our global investors' summit scheduled to be held at Ranchi on  16-17 February.  Frankly speaking, the entire investment for promotion of the roadshows is supported by strong policy framework. We have launched six industry and investment friendly policies at the Mumbai roadshow. These policies with their strong implementation guidelines are going to create huge positive environment. It is known to all that Jharkhand as a state is very apt for doing business. Jharkhand has been ranked 3rd in ease of doing business in the country. Like our earlier performances, in 2016 also we have escalated a lot in terms of business.
What response you have received as of now?
Responses are very much enthusiastic and positive. I am sure these domestic as well as international road shows are going to create a good and positive ambience in the state. This will attract more and more investors to come and invest in Jharkhand. Road shows will act as a strong catalyst in the development of State and improving the condition of people in Jharkhand. We believe industrial advancement and inflow of various labour intensive industries like textile, IT-ITes, will create huge employment opportunities. There has been a pretty good response on skill development and we have signed up MoUs with some of the reputed companies. This will help the populace of Jharkhand in sharpening their skill set and get jobs in the State itself.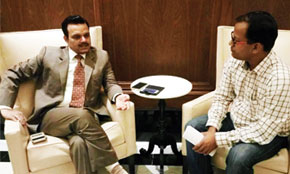 What are your plans on organizing road shows abroad?
We have started foreign road shows from September 26, 2016 with tour to USA. A delegation is under the leadership of Hon'ble Chief Minister of Jharkhand and we will be attending International mine expo in Las Vegas. In this meeting we will interact with mines equipment manufacturers following the fact that Jharkhand is a major customer for most of the mining equipments. Similarly in San Fransicso, we will meet many of the IT-ITeS companies, where we are expecting the presence of a lot of participants from the Indian origin. These participants from Indian origin can look at Jharkhand from the perspective of setting up startups and IT-ITes companies'.Then from San Fransicso, we will go to New York where our Chief Minister will address the diaspora of Bihar and Jharkhand.  In the month of October starting from 22-28 this year, we will be in China, Korea, and Japan. There also we will be focusing on infrastructure sector, mineral based industries and automobile industries.
In Japan we will also look at many other sectors like medium industries and food processing industries. We will go to Singapore, Australia and New Zealand. We are also planning a tour to Middle East before the global investors' summit in February this year.
We believe industrial advancement and inflow of various labour intensive industries like textile, IT-ITeS, will create huge employment opportunities. There has been a pretty good response on skill development
Why is Jharkhand concerned about IT and Industry sector?
For the IT and ITeS sector there is a huge potential in Jharkhand. The new polices which have been launched by our government for the IT sector are the best progressive policies in the country. These policies are framed after benchmarking the policies of various states and nations. So, I see high potential for investors in these sectors. We have already earmarked 177 acre of land for mega IT Park in the capital city of Ranchi. We have also allocated an IT park in Jamshedpur. There are software technology parks setup at Deoghar, Dhanbad, Jamshedpur and Bokaro. The new polices will also give huge incentives for the IT companies if they operate from Jharkhand. The new BPO policy also gives an opportunity to set up BPOs or expand BPos in the State.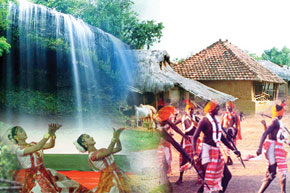 With such a huge task ahead, no doubt you will face many challenges. How will you deal with those challenges?
The biggest challenge was resolving the issues within the government. And I tell you in the last 20-months under the leadership of the Hon'ble Chief Minister we have removed a large number of issues. This is how we got third rank in ease of doing businesses. On problems like immediate availability of land, costs of land, forestry clearances, our government has been working for the last few months and we have been able to resolve some of them very effectively.
What will be your take from 2nd e-Jharkhand conference scheduled to be held on October 4 at Ranchi?
Through 2nd  e-Jharkhand event, we are targeting to take advantage of our policies.  We would like to invite companies from ESDM, IT-ITeS as well as BPO industries. We are trying to create a startup ecosystem in the state through this summit. e- Jharkand is one such platform where government and industry leaders can meet and share ideas very affectively.
Follow and connect with us on Facebook, Twitter, LinkedIn, Elets video