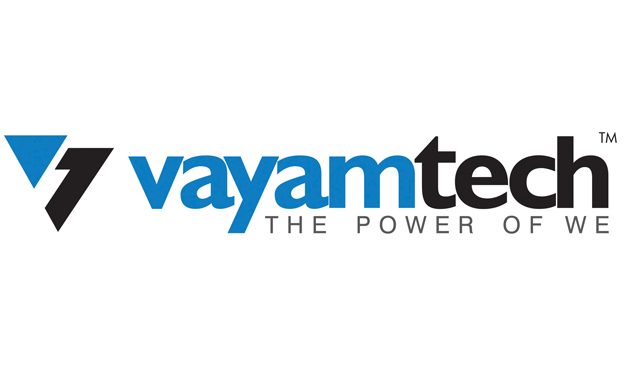 In association with 'Digital India' initiative, Vayam Technologies is all set to support various government programs which requires effective monitoring and evaluation of respective projects. Vayam Technologies played key role in 'Health Management Information System (HMIS)i project of Ministry of Health and Family Welfare, Government of India (MoHFW).
The company's management stated that government programs which require real-time monitoring for effective implementation and on-going management can be made more accountable with Business Intelligence – Geographical Information System (BI-GIS) augmentation.
The Centre's few initiatives in the sectors — smart cities, agriculture, education, security and surveillance, water and sanitation management, human resource development and skill development — can be benefitted with BI and geospatial technology together.
The Central Government initiated National Health Mission (NHM) program to achieve the targets set by the Millennium Development Goals (MDGs) and to make delivery system more responsive towards the healthcare requirements of the people.
Regarding orders given to Vayam Technologies include, computerization of the legacy database along with the analytical intelligence and reporting service on SAS platform for analytics, alert generation, dashboards and reporting.
Vayam Technologies grab the HMIS augmentation project to further enhance the analytical capabilities of HMIS by extending its analytical and reporting capabilities to the State level users and to provide GIS capabilities and develop manpower capabilities for using HMIS across the country. The first part of the project became operational in February 2014 and the final phase of the project, GIS augmentation was inaugurated on March 29, 2016.
Ashok Tiwari, Chairman and Managing Director, Vayam Technologies said, "This has made the decision-making process more robust and effective. As we move forward, this will further support the government not only in fund allocation and monitoring the expenditure at all levels, but also in the resource deployments in terms of availability of doctors, health workers and nursing staffs and quality of health services."
"BI-GIS integrated decision support system can be adopted by any government program for its success of its monitoring and evaluation. This will give an overview of the individual performance and pattern of performance and the spatial analysis provided by this tool can give us a reason of non-performance which can be infrastructural, socio-economic, governance etc. Adoption of such a tested process will further bring transparency, resource optimization and sustainable development in the country," He added.