The Rudrabhishek Enterprises Pvt Ltd (REPL)- prepared Smart City Plan for Bhopal got selected in the very first round of Smart Cities Challenge, and that shows how well the company understands the futuristic infrastructure requirements of a modern-day city, says Prabhakar Kumar, DGM, Urban Planning, REPL, in an interview with Kartik Sharma of Elets News Network (ENN)
What is a smart city for a common man?
Smart city offers an advanced lifestyle solution to the people and gives a healthier and comfortable living, provides opportunity for work and entertainment to make you happy. The city is more organised, self-sustained and utilises natural resources smartly. In short, it's a system that simplifies the complex work to provide a hassle-free real time solution to the public.
What is the scope of Smart city in the country and how it is going to look?
By 2050, about two-thirds of the world's population is expected to reside in urban areas, with India alone projected to add 404 million urban dwellers. Over the past few decades, trends indicate that although urbanisation has increased over time in the country, the major portion of the urban population (about 70 per cent) is still largely concentrated in only about six per cent of the cities and towns. As a result, there is tremendous pressure on existing larger cities and stagnation in smaller ones. This has led to more consumption of infrastructure assets, public services and housing, and our cities are nowhere in comparison to the developed nations in terms of quality of life it provides.
Here comes the role of smart cities, as proposed by the Central government. The idea to build 100 smart cities was proposed in 2014 and was launched formally in June 2015.
The strategy for building smart cities consists of area-based development through city improvement (retrofitting), city renewal (redevelopment) and city extension (green-field development), besides a pan-city initiative in which Smart Solutions will be applied covering larger parts of the city.
COMPANY WITH A DIFFERENCE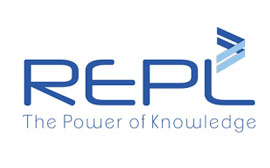 Rudrabhishek Enterprises Pvt Ltd (REPL) is a leading real estate and infrastructure consultancy, providing integrated services in the areas such as fund raising & financial advisory, infrastructure services, urban planning, GIS, architectural designing, structural designing, MEP, PMC, and sales & marketing advisory. It is an ISO 9001:2008 certified organisation, established in 1992, by Pradeep Misra – Chairman & Managing Director.
Recently, the REPL-prepared Smart City Plan for Bhopal got selected, along with 19 other top cities, after the first round of Smart Cities Challenge.
The REPL Group has designed and managed complex projects in sectors, such as Real Estate (Residential & Commercial, Group Housing, Integrated Township projects), Retail (Malls & Office complexes), Hospitality & Healthcare, Recreation (Sports Stadium), Water Sanitation & Environment, Solid Waste Management, Power Distribution, and Hi- Tech & Smart Cities, to name just a few.
The Group has the capability of taking up a greenfield or brownfield project and convert it into an integrated high-tech township, smart city, IT park or SEZ. REPL is uniquely positioned to manage projects right from the ideation stage and carry it through fund raising, planning, execution and finally marketing stage.
REPL is empanelled with more than 30 government bodies and leading institutions in infrastructure and urban planning domains. The Group has the privilege of serving a number of esteemed clients from Government, Public and Private sectors. REPL has a strong pan India presence with its own offices in Delhi, Mumbai, Noida, Lucknow, Allahabad and Patna.
For catering to clients from S.E. Asia region, REPL has office of its subsidiary RSPL in Singapore. RNL, a subsidiary of REPL, provides consultancy in Nigeria and surrounding regions. It has recently entered into a joint venture in Dubai (Global Rudrabhishek Ltd) as well. It is noteworthy that REPL has taken up projects in several countries across Eastern Europe and Western African region.
For more details, please visit www.replurbanplanners.com
How do you see the contribution of urban planning in a Smart City framework?
Making any city smart is a continuous process. Since decades cities are growing, some organically on their own pattern and some through various planning interventions. Now, making a city smart in planning framework with technological interventions aims at making it sustainable, more livable, socially inclusive and efficient in all respects, hence the term "Smart City".
It is needed to understand the Smart City's contribution in the overall urban planning and the vice versa to recognise urban planning's contributions in the Smart City context. Any development, if planned in a proper way through various interventions, makes the development efficient, effective, and sustainable leading to a "smart development". So, it is mainly the proper urban planning which gives platform to other smart features to sync, in order to make the city smart.
REPL is part of Smart City development process and got the mandate to develop Bhopal Smart City. Could you please brief about its planning and future development?
The REPL consortium-prepared Bhopal Smart City plan is based on a 24X7 activity-based integrated live-workplay- learn-shop concept. The planning approach was based on Transit-oriented Development (TOD) with social inclusiveness. The proposed site for development spreads over 280-hectare vacant land in North TT Nagar. The planning of city ensures that there would be least commutation involved for all the residents, in terms of going to work or accessing the amenities. This is ensured through optimal usage of the land for areas of residences, office, education, medical and entertainment areas. The modern commercial zone would provide better economic and employment opportunities.
The Bhopal project has proposed a master plan entailing a vibrant mixed-use development. At the same time, due consideration was given to existing social and cultural infrastructure. Major religious structures and large institutional buildings were retained. In order to develop a modern and efficient smart city, a detailed plan is proposed, which would cover multiple aspects, like resource, topography and land use analysis, transportation system, water management system, solid waste management system, activitybased zoning, secured and safe living, etc.
Retrofitting the heritage core of the Bhopal city poses many hurdles. How do you plan to go about it?
Retrofitting in an old city has always been a challenge due to its limited scope of development in the existing settlement, having no space for improvement as per norms, very limited scope for new projects/ facilities to develop, etc. Same applies in the case of Bhopal old city, having very limited space available even for a fire station. Solution may lie in strict imposition of firefighting norms at building level, and converting one of the government buildings into fully equipped fire station for surrounding areas.
In Bhopal, redevelopment of Shivaji Nagar was chosen for Area Based Development (ABD) in Smart City Challenge. Lately, the location has been shifted to TT Nagar. As the plan presented is completely replicable and scalable, it is adoptable in similar manner.
What are the challenges in converting a plan into reality?
Sometimes, lack of active and time-bounded participation of various private players, inadequate cooperation and initiative from government organisations, and changes in certain norms, among others, can hamper a plan's conversion into reality.
Many a time, we fall short of maintenance budget. How do you intend to handle the issue?
There will be a provision for the financial outlay of maintenance. Also, the PPP model will ensure that maintenance is taken care of in a sustainable manner.
Follow and connect with us on Facebook, Twitter, LinkedIn, Elets video