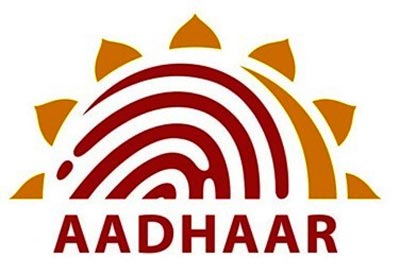 Taking forward the programme to link various services with Aadhaar, the government is likely to make the 12-digit individual identification number mandatory for various for many more of its services.
According to sources, directors of companies, NGOs and small businesses seeking registration, those intending to open demat accounts for stocks trading or even a simple bank account, may have to furnish Aadhaar, officials said.
The Unique Identification Authority of India (UIDAI), responsible for issuing Aadhaar, recently identified 20 additional areas where the unique ID may be made mandatory in the days to come.
Even though the Supreme Court last year proclaimed that only six schemes can be brought in the ambit of Aadhaar, with Parliament passing the Aadhaar Act earlier this year, the UIDAI has identified more areas where it can be mandated as per the law.
The UIDAI move comes after the Prime Minister's Office (PMO) set September 2016 as the deadline for all adults in the country to be issued the Aadhaar card and by March 2017, the entire 128 crore population.
It may be recalled that reports in a section of the media recently stated that people seeking a SIM card or a landline connection may soon be asked to provide Aadhaar. Property registration, vehicle registration, voter registration and land records are also likely to be linked with the unique identification number.
Aadhaar will also become mandatory for students' enrolment in schools and colleges, for appearing in examinations conducted by various government bodies, application for passport or for opening an account with the Employees' Provident Fund Organisation, filing of income tax returns and applying for a Permanent Account Number, among others.
The government may also link crop insurance scheme with Aadhaar, besides making the number mandatory for persons seeking to enrol as a Bank Mitra (Business Correspondents) for disbursing Direct Benefit Transfers benefits to people and registration of small businesses under the Udyog Aadhaar project.