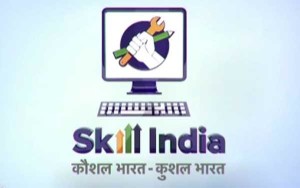 The Government of India will launch 50 India International Skill Centers (IISC) across the country to help the youth get placement abroad.
In the first phase, it has introduced 15 centers in Uttar Pradesh, Kerala, Jharkhand, Bihar, Andhra Pradesh/Telangana, West Bengal, Maharashtra, Punjab and Rajasthan, according to a statement issued by the Ministry of Skill Development & Entrepreneurship.
The government, which is celebrating its first anniversary of Skill India programme, said it would bridge the global shortage of labour force in the coming years by reaping the demographic dividend of young Indian workforce.
"In a phased manner we will launch 50 IISC centres in the country, out of which 15 centers are being introduced (on Sunday) in the states of UP (6), Kerala (2) and one each in Jharkhand, Bihar, Andhra Pradhesh/Telangana, West Bengal, Maharashtra, Punjab and Rajasthan," Minister of State for Skill Development and Entrepreneurship Rajiv Pratap Rudy said.
The proposed IISC will be set up through the National Skill Development Corporation (NSDC) and implement the Pradhan Mantri Kaushal Vikas Yojana (PMKVY) and Pravasi Kaushal Vikas Yojana (PKVY) to youth seeking global mobility for jobs.
The Ministry of External Affairs (MEA) shall provide support for Pre-Departure Orientation Training, which includes language and soft skills training modules, it added.
"Through this initiative, our government intends to create a cadre of highly skilled individuals who are recognized and respected in different parts of the world and make India s flag fly high," Rudy added.
IISCs are envisaged to provide complete training and certification programme to youth intending to migrate overseas for work.
Follow and connect with us on Facebook, Twitter, LinkedIn, Elets video