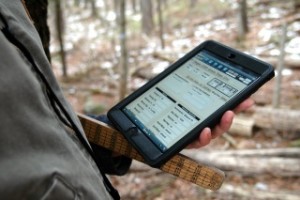 The data collection exercise of the government will go digital with July's first quarterly Periodic Labour Force Survey (PLFS) to be conducted by researchers using tablets, and guided by computer-assisted personal interviewing (CAPI) technique. This will replace the age-old way of using pen and paper for the data collection exercise and pave way for digitization of various government procedures in the future as well.

To carry out the activity, the Statistics Ministry has asked for around 700 tablets, at a per unit cost of Rs 20,000. The project is expected to result in huge time savings and will be performed by the surveyors of the National Sample Survey Organisation (NSSO), who will track and upload employment data, among others.
The tablets will act as data validation tools as they will come loaded with a schedule of questions and software that will, when data is fed, will estimate critical indicators like unemployment rate and workforce participation.
Assessing officers will be able to edit data collected while conducting interviews and any discrepancies will be immediately highlighted.
Follow and connect with us on Facebook, Twitter, LinkedIn, Elets video