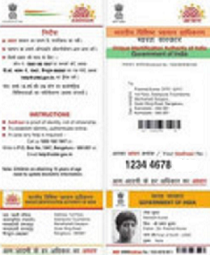 The use of Aadhaar card will soon be extended to people who go and lodge a complaint with the police in city of Aurangabad.
Till now, only details and address proof of the accused and criminals on record were sought by the police but they will now also demand Aadhaar card details from complainants.
The system will pave way for bridging the communication gap between the police and the complainant and thus help the former assist complainants better.
The implementation comes in the backdrop of Unique Identification Authority of India (UIDAI) claiming 99% of coverage of Aadhaar in the state.
The government has already been using Aadhaar effectively for reaching entitlements to people under various programmes through Direct Benefit Transfer (DBT) scheme.