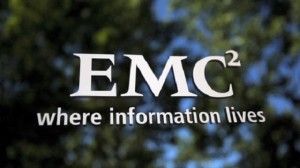 EMC Corporation has launched a new Native Hybrid Cloud (NHC) platform, VCE VxRack System 1000 with Neutrino Nodes, and major updates to DSSD D5 on the second day of EMC World 2016 conference.
With the event reflecting on Unity all-flash arrays on the first day of its address, the day two was centered on cloud software and hardware, according to a press release issued by the government.

The launch holds significance in a scenario where current technology-centric companies are trying to implement cloud computing, modern software development techniques and a network of smart connected devices, in order to reduce complexity and enhance consumer experience.
The latest offerings are aimed at addressing four major portions of flash, scale-out, software-defined and cloud-enabled domains of the modern data center. The Native Hybrid Cloud is a developer platform designed for the creation and installation of cloud native apps. The platform packs the Pivotal Cloud Foundry PaaS offering with VCE VxRack infrastructure and VMware virtualization which will help provide an interface to the cloud-native apps and DevOps by removing the earlier need for businesses to create their individual cloud stacks, the release added.
The Native Hybrid Cloud applies Pivotal Cloud Foundry for continuous innovation in this platform along with providing developer and IT ops services. It is built on the VCE VxRack System 1000, a hyper-converged rack-scale infrastructure that provides a turnkey IaaS experience for application development, deployment, and operations. It also comes with day one support for leading public clouds like Virtustream Enterprise Cloud, VMware vCloud Air, Amazon Web Services (AWS), or Microsoft Azure.
The VxRack System 1000 with Neutrino nodes can run any workload on any node in the rack, and on any of several cloud software stacks. It is also designed to provide a turnkey cloud-native IaaS experience, using a VxRack System with Neutrino Nodes customers and can deploy an enterprise-grade IaaS in just a few days with built-in automation as well as providing resources for the first time in less than an hour.
Also, EMC launched the upgraded DSSD D5 systems, in which two of these can be packed together in a single rack to deliver twice the IOPS, bandwidth and capacity, with the latency reduced by one-third and a lower TCO than the fastest converged solution for Oracle databases available in the market.
EMC said the improved VCE VxRack System with DSSD, also comes with a completely-engineered storage, networking and compute system that will offer the customers with a single pre-configured, optimized solution for their high-performance databases and data warehouses.
Dual DSSD D5 systems and VxRack System with DSSD will both be available in the second half of 2016.
Follow and connect with us on Facebook, Twitter, LinkedIn, Elets video