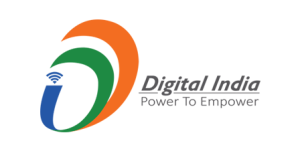 Communications and Information Technology Minister Ravi Shankar Prasad has termed Digital India programme as a $1-trillion business opportunity for India.

Prasad, one of the torchbearers of Digital India, has termed Prime Minister Narendra Modi's vision as a transformational programme and has called for more and more initiatives to support it.
The IT minister gave the call while launching the second edition of a report, "Digital Desh – Inside the Internet of India". Post-report launch, he also tweeted about one of the human stories from the "Digital Desh 2.0" book about a young boy in Orchha, who used technology for selling souvenirs to foreign tourists.
Ritik from Madhya Pradesh, a 10th grade student, used Google Translate to learn Spanish and English to support his father to sell souvenirs and is now using learning apps to improve his general knowledge and performance in school.
The report was produced by NowFloats, a Hyderabad-based technology start-up that powers more than 250,000 SME businesses to get discovered online via frictionless technology. Apart from Ravi Shankar, others present on the occasion included Jasminder Singh Gulati, Co-founder, NowFloats; Chetan Krishnaswamy, Country Head – Public Policy, Google India; Sharad Sharma, Co-Founder, iSPIRT; Dr Subho Ray, President, Internet and Mobile Association of India (IAMAI); Manav Sethi, Group CMO, AskMe, India & Malaysia; and Vijay Shekhar Sharma, Founder, Paytm.
The crew members of the "Digital Desh Drive 2" travelled more than 4000 km in a car through the business hubs in 18 cities, towns and villages of Rajasthan, Madhya Pradesh, Uttar Pradesh and Delhi/NCR to get a pulse of the "real superpower" of Digital India and unravel more than 40 stories of how the Tier 2, 3 and even 4 cities are using technology in their everyday life. The initiative was sponsored by Google India, IAMAI, iSPIRT, Paytm and AskMe.
The launch event also included a fireside chat moderated by Ishaan Gupta, Vice President of Digital Desh, NowFloats, with five of the digital champions from Madhya Pradesh, Rajasthan, Delhi and Uttar Pradesh who recounted stories of how they've used technology in their daily lives and particularly, to enhance their entrepreneurial goals.
Follow and connect with us on Facebook, Twitter, LinkedIn, Elets video