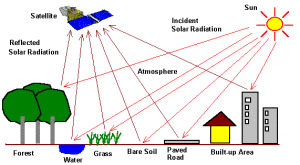 Remote sensing satellites should be used more efficiently for development in agriculture and rural and urban planning, says a Punjab minister.
"India has the largest constellation of remote sensing satellites. The country should utilise these much more efficiently for agriculture, rural and urban development planning," Parminder Singh Dhindsa, Punjab Finance Minister said during a meet organised by Punjab Remote Sensing Centre (PRSC), in collaboration with Indian Space research Organisation (ISRO) / Department of Space.
Dhindsa said that there is a need to implement space applications in governance and development, and the scientists, user departments and states should develop applications in a manner that they benefit the poor and needy sections of society.
On the occasion, the Punjab Government also launched a state-specific portal providing citizen-centric data services to various users.
"Space technology and Geographic Information System (GIS) offer excellent movement to understand the matrix of natural, social, cultural variations and prepare a roadmap for future challenges," Dr Brijendra Pateriya, Director, PRSC, said.
Dr B S Gohil and Dr P G Diwakar, Scientists of the ISRO, emphasised on utilising the space technology for development planning in the fields of agriculture, soil conservation, drainage and irrigation, and health and education by various development agencies.
Follow and connect with us on Facebook, Twitter, LinkedIn, Elets video