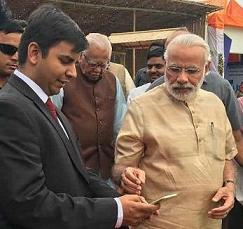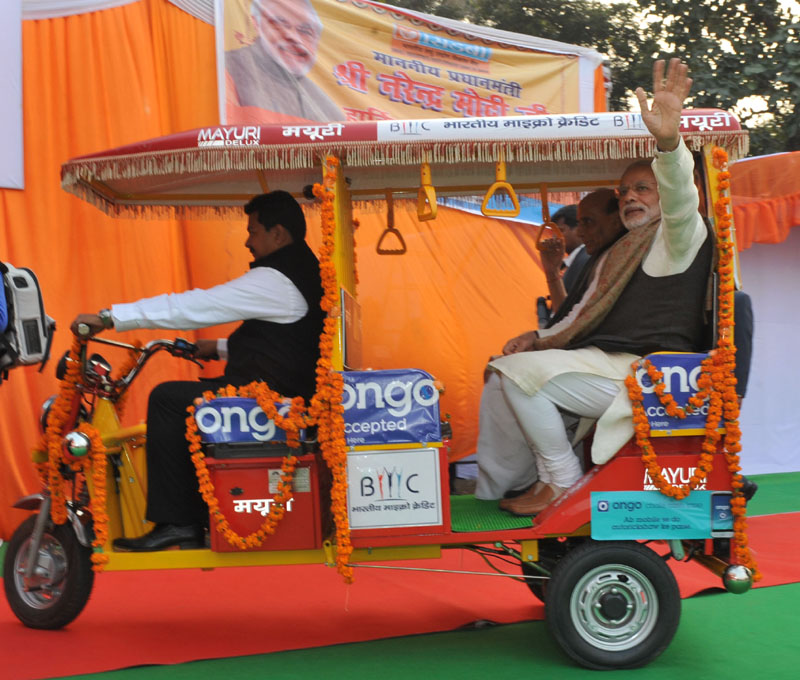 Making a decisive move towards reduction of carbon footprints, Prime Minister Narendra Modi has flagged off the first fleet of 5,100 E-Rickshaws, which will ply in Delhi-NCR region, initially. The E-Rickshaws will provide an effective alternative for short-distances commuting.
What's more, to complement the government's effort, Ola—the transportation app—has launched e-rickshaw category on its platform that will enable the users to book rides on the electric vehicle. It will charge a 10 per cent commission from the rickshaw pedallers. However, it will not charge any convenience fee from users, as is the case with its auto-rickshaw service.
Last-mile connectivity is a pain in the metros and these vehicles will be able to resolve such issues, one hopes.
This is huge for Ola, considering an in-house cab-hailing service has got a push from the Government to support the cleanliness of the environment, while also creating jobs for rickshaw pullers and auto-rickshaw drivers.
The 5,100-strong fleet of e-rickshaws was launched by the Prime Minister on Tuesday in partnership with Bhartiya Micro Credit (BMC) at the event, and will be deployed across Delhi, Gurgaon, Noida, Faridabad and Ghaziabad for now. This will be further scaled up in the coming months to more small towns and Tier III cities, according to Ola COO Pranay Jivrajka.
The initiative will soon expand to Tier-II and Tier-III cities as and when more fleet is available to Ola and the Government. E-Rickshaws are greener alternatives to auto-rickshaws and Government hopes to rope in rickshaw pullers as well.
For effective implementation of the scheme, according to the Ola COO, the auto-rickshaw drivers and rickshaw pullers have to be convinced really well to move to such alternatives, since they have been making decent money since decades. "However, with this initiative, Ola will ensure the drivers do not lose out on money and also get to own the e-rickshaw by paying a small monthly amount. This means no more rent and costly vehicles for drivers."
Speaking at the launch ceremony, PM Modi said, "Earlier, manual rickshaw-pullers had to toil hard and earned much less. Now they can earn more with less labour by running E-Rickshaws. Also, they would not have to pay anything as rent of the rickshaw. Instead, by paying out a small amount daily, they would become the owners of their E-Rickshaws."
"Energy banks have also been established for these E-Rickshaw drivers where they can charge batteries with solar energy. The entire initiative is environment friendly," the prime minister added.
Drivers, who adopt the service, will also be given training to drive the vehicles on the road, and commuters will be able to pay through the app using Ola Money, said Jivrajka.
Ola users will see another option on their app and hopefully this will also allow the vehicles to carry more than one passengers, especially during odd-even policy days in Delhi later this month.