Company Profile
Leading organisations worldwide count on NetApp for software, systems and services to manage and store their data. Customers value our teamwork, expertise and passion for helping them succeed now and into the future.
Creating a model company is at the heart of everything we do. This means delivering value to each community we serve: customers, shareholders, employees, partners, and neighbors.
We are committed to living our core values:
Trust and Integrity
Leadership
Simplicity
Adaptability
Teamwork
Go Beyond
Get Things Done
The strength of our culture means that we attract the industry's best to work for our customers' success. As a result, we've earned 13 consecutive years on the FORTUNE "100 Best Companies to Work For" list. Our Customers Since our inception in 1992, NetApp has helped enterprises of all sizes achieve a competitive edge by enabling them to innovate faster and more
Our Customers
Since our inception in 1992, NetApp has helped enterprises of all sizes achieve a competitive edge by enabling them to innovate faster and more affordably than their competitors.
Globally, service providers support more than a billion customers with services built on NetApp. Media companies push the limits of imagination and performance with the help of NetApp.
Internet companies keep pace with data growth and demand for new services by using our flexible storage architecture. Gaming companies use NetApp storage to gain first-mover advantage. Banks and financial giants trust NetApp to store, maintain, protect, and serve their business-critical data.
Products and Services
We focus our innovation to meet our customers' most challenging data needs. They recognise the value of our best-in-class integration and commitment to openness. Our knowledge and skills help them envision, deploy and evolve their IT environments.
Our vision for a data fabric that seamlessly connects different management environments and clouds guides our innovation.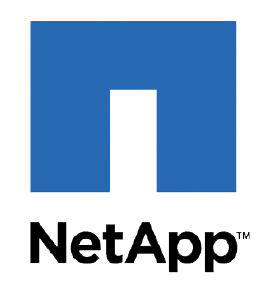 Professional services teams from NetApp and our partners offer assessment, design, and implementation services that help customers optimise their IT environments. These experts help customers deploy new capabilities with confidence. Our highly responsive NetApp Global Support organisation supplies systems, processes, and people wherever they are needed to provide continuous operation in complex and critical environments.
Security Solutions
Clustered Data ONTAP provides the data control customers need in a single platform that spans the local office to the data center to the cloud.
Our broad flash portfolio includes hybrid and ultra-high performance flash arrays that accelerate business operations and improve our customers' experience.
Our big data solutions simplify the management of massive, fixed-content storage systems.
Our E-Series systems help customers meet the demanding performance and capacity requirements of dedicated workloads.
Our professional services experts help customers simplify their IT infrastructure, boost efficiency and flexibility and advance IT to support business goals.
Digital Edge/Power of Brand
We form lasting partnerships with the industry's best reseller, application, infrastructure, consulting, and cloud service provider partners with one goal in mind: the success of our customers. Global enterprises, local businesses, and government installations look to NetApp and our ecosystem of partners to help maximise the business value of their IT investments.
Inception: 1992
India & SAARC Operations
Employees: 12,000+

Headquarter
NetApp Headquarters 495 East Java Drive Sunnyvale CA – 94089, US
Contact:
Tel: +91-22-61014559 Web: http://www.netapp.com/in
Follow and connect with us on Facebook, Twitter, LinkedIn, Elets video