Agencies in Kerala are quick, focused, proactive and known for finishing their projects on time, says Gyanesh Pandey, Chairman & Managing Director, HSCC (India) Limited, in conversation with Souvik Goswami of Elets News Network (ENN)
Give us an overview of HSCC.
HSCC (India) Limited is a PSU under Ministry of Health & Family Welfare, Government of India. It provides consultancy services to healthcare projects, including hospitals and their infra- structural requirements. We are also doing feasibility report of complete state or country for the requirement of healthcare services. Apart from these, HSCC is also engaged with providing consultancy for high-class laboratories. It is perhaps the only organisation which is having all these disciplines of a hospital consultancy under one roof. HSCC is one of the world's largest consultancy organisation. It has completed more than 100 hospitals in India and abroad and almost same numbers of hospitals are under execution.
What are the main activities of the organisation?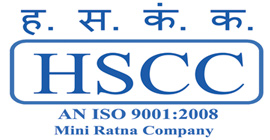 Main activities of the company are to address all levels of the health system pyramid and encompass conceptual studies, healthcare facilities design, project management, procurement and supply, logistics and installation, commissioning and skill enhancement through training and retraining. Since hospitals represent a substantial portion of any health system, a significant part of HSCC's activities is devoted to design and implementation of new hospitals and medical colleges, teaching institutions and/or rehabilitation/up gradation of existing institutions.
HSCC is an ISO: 9001: 2000 accredited company; we adopt an integrated approach to projects, drawing on its pool of expertise to provide the best combination for evolving client-specific, cost-effective innovation solutions. A wide range of services are provided relating to components of health systems from conceptualisation through procurement of equipment/drugs, to complex projects involving design and implementation.
How is it different for HSCC to work for government projects compared to working with private sector?
We are working with government and planning hospitals for public at large. So, there is difference between hospitals for public at large and hospitals only for the affluent class of the society. I find that working under rules and regulations is always better.
What are the focus areas for HSCC?
Most of HSCC's works are in Delhi. Besides, we are also working with almost all states. Though those projects are small in terms of cost and budget, I must admit that work- ing in Kerala is quite satisfactory. As we all know, Kerala is ahead in terms of providing education and healthcare services compared to other states. Though we are doing small quantum of work there, the progress of work is faster and the agencies are also focused, proactive and they want to finish projects on time.
Compared to other states, Kerala is ahead in terms of providing education and healthcare delivery. The progress of work is faster there and agencies are focused, proactive and they want to finish projects on time
Shed some light on HSCC's international operations.
We have completed our hospitals work in Afghanistan, Bangladesh, Nepal, Sri Lanka, Myanmar and Bhutan. We feel that the hospitals being made in Sri Lanka and Nepal are the best hospitals provided by India to them through HSCC. We are yet to enter European and the US markets. We would definitely try to plan and design Indian healthcare systems which are not available there, like yoga centers, Ayush and homeopathy centers.
How technology can be leveraged to provide effective healthcare services in a country like India in the era of Digital India?
For the past four years, we have focused more on using technology in terms of planning, design- ing and executing big hospital projects. We also have to keep in mind the fact of amount of large people who are everyday visiting government hospitals. Here, digitisation of documents plays an important role. I have created a special cell in HSCC for digitisation of documents of bigger hospital records. We will also ensure that each and every patient has digitised records and will be available with hospitals.
Share your vision for HSCC.
HSCC should be one of the largest consultants in the world in terms of providing quality delivery. We are working to achieve it. My vision is that each and every hospital in India should be maintained well and kept clean. I want to see HSCC as the world's largest healthcare consultant.
Follow and connect with us on Facebook, Twitter, LinkedIn, Elets video