Smart Cities, which promise digitally-enabled conveniences, should concentrate on embedding cyber security. Robust cyber security solutions will make smart cities safer, writes Sanjay Sahay, Additional Director General, Karnataka Police, for Elets News Network (ENN)
Cities have been accepted as the future of mankind. With migration and urbanisation in full swing and well-reasoned formulations that 400 main cities will sustain the economic powerhouse of the world in the days to come; the solution ahead is the Smart Cities way. Efficiency, productivity, effectiveness, timeliness, openness, transparency and intense collaboration in real time at dynamic levels will be the force multipliers as businesses and utilities leverage technology to take governance and public utilities to next desired level. The urban living would henceforth become an experience never ever imagined in this country.
Infrastructure, utilities and seamless integration are the keys to its creation, sustained by the ICT backbone on which all modern systems exist and talk to each other. From SCADA to shared grid to IoT, Smart Cities would be a toast to what ICT can do for man- kind and the levels to which connectivity can transform our lives.
The whole Smart City technologies and systems are complete with, when supervision and monitoring fall under the ambit of cyber security. Without a complete cyber security framework, it would be impossible to operate critical systems and reap the benefits of the investment made in a hugely insecure digital world.
As the change will have to be clearly delineated in policy, risk assessment of the systems being put in place would be the ideal beginning. All the data is not equally critical. Open data, as a concept and a facility need, to be evaluated and few cities are moving in that direction. San Francisco can be taken as role model. It is based on the understanding of the value and criticality of different datasets in possession of the government. Such data ,being harvested and used in public domain, can lead to lots of applications which have the capability of taking the citizen experience and comfort to a totally different level. San Francisco has more than 100 applications developed and running on this data model. Data is the building block for innovation in Smart Cities. San Francisco can be an ideal example of security and innovation going hand in hand.
A mandated CEO needs to be appointed for the complete Smart City project, so CISO at the national level and for each of the 100 cities will help putting secure technologies in place, creating national standards. The uniform deployment will help evade the issues being faced with the first generation digital technologies
No component of the digital world had security as a design element and it came as an after- thought. In recent studies, it's indicated that in cloud adoption today security remains the biggest challenge. Right from IoT and all-pervasive use of sensors, networking thereof and emergent data, no one can deny the fact that the attack surface available for the hacker has increased considerably and consequently the risk.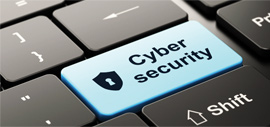 A mandated CEO is the need of hour for the complete Smart City project, CISO at the national level and for each of the 100 cities will help putting secure technologies in place, creating national standards and its uniform deployment will help evade the issues being faced with the first generation digital technologies. Interoperability has to be build in as the Smart Cities are being designed for commercial and general usage in this country. In silos, we come and in silos we go, is the adage. This has to become the story of the past, and ownership and stakeholder engagement has to become the order of the day, for our sustenance in the modern day transformational digital age.
Horizontal and vertical scalability of the technological platform given the challenges of running a humungous system has to be sorted out. The movement from IPv 4 to IPv 6 has to be aligned as the world moves to IPv 6 and we cannot afford to be left behind. With sensors developing an independent capability to connect and HTTP having its internal technical contradictions with this new all pervasive gadgetry, the way ahead can be only CoAP system as HTTP does not support sensors. Convergence of technology based on our requirements is the name of the game in fast changing technological landscape of the world with Smart Cities being our brand ambassadors for the rest of the world and also a window to India's technological prowess and ease of business and citizen engagement capabilities through these Smart City technologies.
With a huge dose of emerging technologies into play there has to be a paradigm shift in how we view and operate smart city security world. To have the city smart, we need these technologies: cloud, drones, robotics, big data & analytics, machine learning and artificial intelligence, to keep them secure is our responsibility. None- theless, it would be an uphill task.
Follow and connect with us on Facebook, Twitter, LinkedIn, Elets video