Punjab has emerged as a front-runner with regard to a number of citizen-centric initiatives undertaken by the State. Besides, in a recent World Bank report, it has also been acknowledged as a State providing an atmosphere conducive for ease of doing business, writes Priya Yadav of Elets News Network (ENN)
Punjab has traditionally been known as the country's food bowl. However, with the right vision of the government in power for over nine years, it is governance reforms where the State is showing its expertise and setting an example for other states to emulate.
Based on the performance of states in the country, recently, the Department of Industrial Policy and Promotion (DIPP), Government of India, came out with a list of best practices for all states to emulate reforms that some states have excelled at. Punjab's single-window clearance system is one such reform that all states have been asked to follow, besides Madhya Pradesh's work on easing construction permits and inspection reforms by Gujarat and Delhi.
The portfolio of Governance Reforms has been with the dynamic Deputy Chief Minister, Sukhbir Singh Badal, who has been tirelessly introducing initiatives to engage citizens in governance. "The main focus of these reforms is to restore citizen's trust in institutions. For this, we brought about reforms particularly in police administration, revenue collection agencies and district administration. These reforms have provided dignified and easy access to services for citizens and have made administration transparent and accountable," says Sukhbir Badal.
What prompted the change was the fact that even after 63 years of Independence, citizens have to prove their identity; for declarations regarding their profession, income, caste, residence proof, etc., affidavits are to be given on legal papers sworn before a magistrate or a public notary.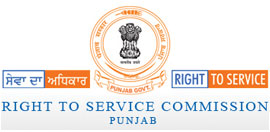 "We, in Punjab, in 2009 decided to do away with filing of affidavits except in cases where it is mandatory by law. It is encouraging that initiatives like rationalisation of affidavits, introduced by Punjab, have been adopted by the Government of India well," says the Deputy Chief Minister.
Apart from the government, its agencies, like Punjab Governance Reforms Commission, have been pressed into service and working towards the cause of welfare of the disadvantaged, marginalised and deprived sections in the State, so as to achieve good governance based on high ethical standards, says the Chairman of PGRC, Dr Pramod Kumar.
Then there are initiatives undertaken by the Punjab Bureau of Investment Promotion (PBIP) that have been acknowledged by the World Bank in its recent report where it pegged Punjab at 16th position in ease of doing business. Moreover, the State topped in the area of setting up of a business, stealing march over the other so called business-friendly states. Punjab scored 81.48 percent against the national average of 31.91 percent.
"Remarkably, Punjab is the only State, in which the single-window system allows application for all of the licences studied in this assessment, although some others come very close," the report says.
The "Assessment of State Implementation of Business Reforms Report" for September points out that good practices being followed in the State include setting up of the Punjab Bureau of Investment Promotion by the government that "acts as a unified regulator and provides a one-stop system for all state regulatory and fiscal incentive approvals". This also means that it functions as a single point of contact for the investors with senior government officials, who work as "relationship officers for corporate houses".
"The Bureau is headed by a Chief Executive Officer empowered by all regulatory departments to provide approvals. Officers on deputation from all regulatory departments work together as part of the single window. Further, to complement the single window structure, an online workflow-based single-window portal helps the investor track approvals real time," the report adds.
The single-window clearance system implemented by Punjab ensures that it is a one-stop shop for all state regulatory and fiscal incentive approvals. The State has an online consent management for pollutionrelated initiatives with fee calculation and payment functionality

The single-window system implemented by Punjab ensures that it is a one-stop shop for all state regulatory and fiscal incentive approvals. The State has an online consent management for pollution-related initiatives with fee calculation and payment functionality.
Anirudh Tewari, CEO of Invest Punjab, says that the State cleared last year 216 projects with an investment of Rs. 15,000 crore. This included 39 per cent from agro and food processing sector and 30 percent from the manufacturing sector.
For infrastructure, the State has automated the processes of electricity department for new connection, extension of load and grant of no-objection certificate for electrical layout or DG/TG set as mandated by the State Electricity Board. The system automatically tabulates fees and charges, and further enables payments through various mechanisms.
Sarvesh Kaushal, the State Chief Secretary, says, "Governance reforms has become a main agenda of the government. It has generated hope amongst the people that implementation of this agenda may give them some respite from rampant corruption and harassment."
However, it is police reforms, which has been a focus of governance reforms for the past couple of years in the State. Set up in 2012 by the Punjab Government, there are 363 "Saanjh Kendras" or Police Station Outreach Centres, set up across the State that are now dealing with registration of foreigners, investigation of cases of missing passports, complaints of fraud by travel agents, NRI complaints, tenant verification, registration and investigation of servants, passport verification and police clearance certificates at the time of foreign immigration, apart from other minor clearances. This means that only heinous crimes, such as murder, rape, abduction or drug trafficking are left to be handled by police stations.
The Saanjh Kendras, which again are credited to be a brain child of the Deputy Chief Minister, Sukhbir Badal, have been appreciated by the central organisation – Bureau of Police Research and Development, which is now trying to get it replicated across the nation on account of its effectiveness and good governance.
The Saanjh Kendras have become extremely popular among the State's residents, and data indicates that total 51,44,271 applications were received at the Kendras by the end of July 2015, out of which 50,73,331 service applications have been processed within the stipulated time frame under the Punjab Right to Service Act.
In addition to service delivery related to police, Saanjh Kendras at sub-divisional level have also been designated as dispute redressal centres. The Saanjh committees looks into complaints concerning women, children, social disputes, economic and local disputes, and by the end of June 2015, total 43,736 issues were recorded, out of which 42,257 were amicably resolved at these Kendras.
Follow and connect with us on Facebook, Twitter, LinkedIn, Elets video