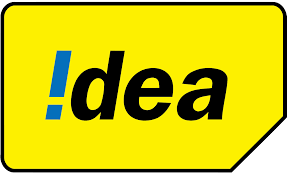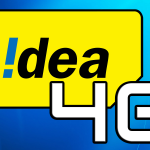 Idea Cellular, one of the largest Indian telecom operators, recently announced the launch of its high speed 4G LTE services across all five states of South India – Andhra Pradesh, Karnataka, Kerala, Tamil Nadu and Telangana. In the first phase, Idea's high speed 4G Network will be available across 75 Towns in Southern India.
Major towns to be covered with Idea's 4G LTE services at launch are – Kochi, Hosur, Kadapa, Mallapuram, Madurai, Mysore, Rajahmundry, Tiruchirappalli, Tirunelveli, Tiruppur, Vijayawada and Vishakhapatnam, while Belgaum, Calicut, Cuddalore, Chitradurga, Guntur, Kakinada, Kancheepuram and Trichur will follow by 31st December 2015. Idea will rapidly expand 4G services in all Southern India metros and large towns including Bangalore, Chennai, Hyderabad, Trivandrum, Mangalore and Coimbatore by March 2016.
Idea is also gearing to launch 4G LTE services by March 2016 in other key markets namely, Madhya Pradesh & Chhattisgarh, Maharashtra & Goa, Punjab, Haryana, North East and Orissa, in a phased manner. By June 2016, Idea's 4G footprint will cover 750 cities across 10 telecom circles.
Announcing the launch of 4G services Mr. Himanshu Kapania, Managing Director, Idea Cellular said, "Worldwide, 4G technology is gaining widespread acceptance with global 4G subscriptions crossing 1 billion mark. The launch of Idea 4G LTE services will further expand Idea's Wireless Broadband network and propel the brand to an even higher growth trajectory, consolidating its market position."
Idea customers with 4G devices in these 75 towns can now start experiencing superfast speeds by simply upgrading their existing SIM cards to new 4G SIM cards. Idea has also partnered with leading handset manufacturers and e-commerce retailers for special data bundling offers on new 4G smartphones.