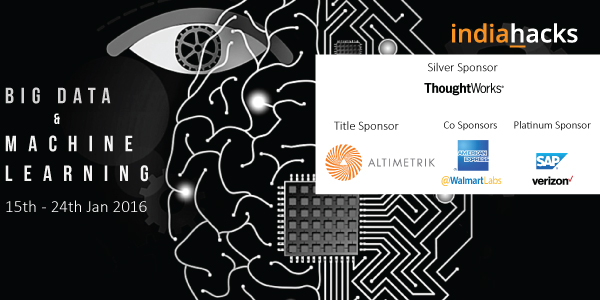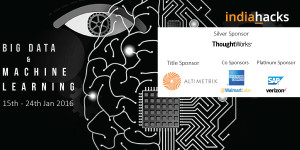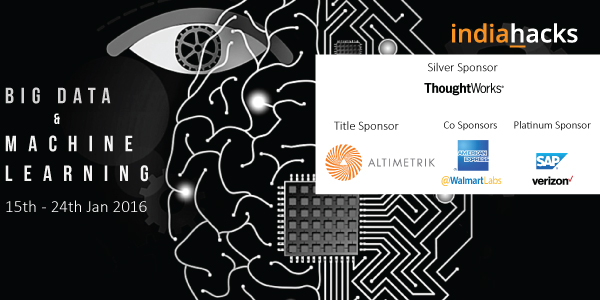 Altimetrik, a business transformation and technology solutions company, part of the $100 million Vattikuti ventures, partners with HackerEarth to host the world's largest developer confluence, IndiaHacks 2016. Through this partnership, Altimetrik aims to hire close to 50 design engineers as part of their expansion plans for the year 2016.
Altimetrik is at the epicenter of powering the next wave of business transformation through its new methodology that is based on the fundamentals of Design-Thinking and Design-led Engineering. It is this outlook that led Altimetrik to sponsor HackerEarth's IndiaHacks 2016 which is predicted to draw over 1,00,000 programmers from across the globe to celebrate the spirit of coding.
As a transformational company that believes in nurturing young talent, Altimetrik through IndiaHacks aims at encouraging programmers and coders to transform themselves into 'Design Engineers' by bringing out their best and rewarding the top 50 hackers. Altimetrik is enthusiastic to take a step further and open its doors with offer letters to the outstanding coders who participate at IndiaHacks.
Asha Poluru, Chief -People Experience (HR), Altimetrik , said, "The future of any company is in finding the right talent and the only way towards identifying this is through events such as these. We at Altimetrik have made it a practice to hire through Hackathons and Ideathons. And thus, this synergy with IndiaHacks is only organic to our hiring culture that gauges talent against the best in the industry. IndiaHacks has already seen over 1,00,000 registrations from across the globe, and we would like to make spot-offers to at least 150 of the top coders from this Hackathon. The team at Altimetrik is looking forward to a fresh batch of 'Design Engineers' from this hackathon."
Sachin Gupta, CEO & Co-Founder, HackerEarth , said, "The Indian developer ecosystem has matured over the past decade. We are witnessing some top-class tech innovations coming out of India, and a slow movement from services to product development – and all of this requires world-class developers. IndiaHacks 2016 is an ode to such developers and also a platform to encourage programming. We are excited to partner with Altimetrik and are extremely happy that they have chosen to engage with the developer community via IndiaHacks. This will help the HackerEarth developer community to grow bigger and stronger.
IndiaHacks 2016 comprises of two levels of programming contests comprising of three programming tracks – Advanced Algorithms, Artificial Intelligence, and Machine Learning & Big Data. These hackathons will see developers build unique and interesting products based on themes in a duration of 48 hours. Hacks will be evaluated on criteria like uniqueness of the idea, usability of the hack, code quality, design, etc.
The second phase of IndiaHacks is an offline developer conference. Top 20 teams/individuals will be shortlisted from each track and will be invited to this conference, where they will again hack for 24 hours and present their ideas to a panel of judges. The top winners of IndiaHacks win the opportunity meet technology companies in San Francisco.