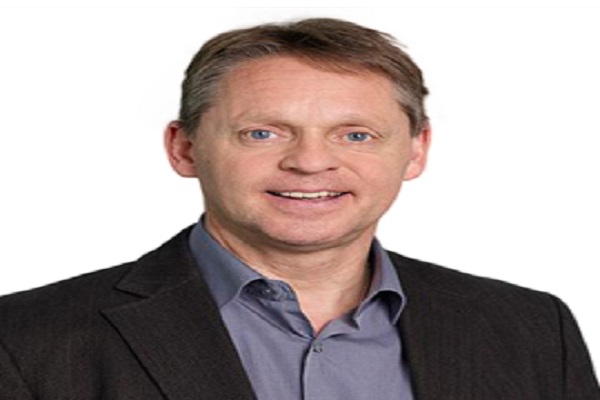 Effective implementation is a must for the success of ICT driven Digital India programme, underlines Dr Andreas Tegge, Head Global Government Relations, SAP SE, in an interaction with Elets News Network (ENN) initiative can serve as the backbone of 100 Smart Cities and Skill India programmes, Tegge says
What is your vision about Digital India?
Digital India is indeed a transformational initiative, which enjoys ownership at the highest levels in the Indian Government. However, effective implementation of this programme will be key to its success. It would, therefore, be desirable to identify the success parameters of each pillar of the Digital India programme well in advance and work towards effective monitoring and management of those. I see a big role for innovative programme management coupled with the creation of necessary policy environment as the success enablers for Digital India. Th is innovation can be facilitated by interfacing or integrating Digital India as the backbone of other flagship programmes, such as smart cities, financial inclusion and Make in India.
We at SAP have been privileged to be associated with a number of initiatives by the Indian Government. We keenly look forward to our continued engagement with the Digital India programme.
Given your global experience, what policy initiatives are important for India and how can these be taken forward?
As India progresses towards increased adoption of technology for delivery of public services, I feel it is the right time for putting in place the policy guidelines related to Cloud Computing, Internet of Things (IoT), procurement of IT products and services, social media and mobile governance. A number of case studies from other parts of the world can be used as a reference. For example, EU is working on a template for service level agreement for Cloud services, a code of conduct for data protection in the Cloud and a tool for users to navigate through the many security standards for Cloud Computing.
These tools could offer good learning for the development of a Cloud Computing policy in India. Cloud has a real disruptive potential in innovating IT application development, adoption and use in public services. Similarly, preparation of mobile governance roadmaps for specific needs of Indian states can help bring in a structure to the Indian Government's use of mobiles for service delivery.
What's your recommended approach for capacity and skill building?
There is a lot of appreciation for the transformative potential of ICT within the Indian Government ecosystem today. From that perspective, capacity and skill building can now gradually migrate from basic digital literacy to advanced programme and project management. I understand that there is a full-fledged capacity building programme being managed by the Ministry of Communications and Information Technology. Going forward, I feel that capacity and skill building initiatives may be required to be integrated with the larger Skill India programme and also aligned with academia and university systems. This will ensure availability of skill base on emerging technologies. For example, I feel it is time to include IoT in the syllabus of technical and management programmes of different universities in India.
As for capacity building of Government officials, it is important to increase industry participation in these areas. Some of the emerging areas that require attention in the capacity building programmes include Cloud-based solutions and procurement models for the same, mobile application development, cyber security and IoT. It is also important to create a structure that enables a horizontal transfer of knowledge of architecture, project management experiences and sharing of best practices between the Indian Government organisations. For this, something like a Digital India knowledge portal may help.
Where do you see the opportunity for industry collaboration, from your global learning?
I feel a huge opportunity exists for the Government-Industry collaboration in making the Digital India programme a big success. I understand that an Industry- Government consultative process exists for most of the policy and programme initiatives; however, potential for industry collaboration exists at all levels, i.e. policy, programme project and applications. Knowledge transfer and sharing can also be facilitated at inter-governmental level. While sharing the global experiences is definitely useful, it is equally important to understand the complex and diverse local requirements in India. The sheer size of each of the projects is unprecedented and therefore a yardstick for industry collaboration will be to develop local solutions with global experiences as the base.
I feel a huge opportunity exists for the Government-Industry collaboration in making the Digital India programme a big success…potential for industry collaboration exists at all levels, i.e. policy, programme project and applications
Can you share your experience in Cloud policy in other countries?
Let me first take the EU example. In September 2012, the European Commission adopted a strategy for "Unleashing the Potential of Cloud Computing in Europe". The strategy outlines actions to deliver a net gain of 2.5 million new European jobs, and an annual boost of €160 billion to the European Union GDP (around 1%), by 2020. It focuses on key elements, including safe and fair contract terms and conditions, cutting through the jungle of standards, code of conduct for Cloud service providers, etc. SAP has been working as a part of the industry group for the same.
The US developed the 'Cloud First' policy in 2011, which requires the government CIOs to implement a Cloud-based solution wherever feasible. Similarly, in the public sector, the UK Central Government announced a 'Cloud First' policy in March 2013. These examples can be useful for emerging geographies, such as India, in evolving their Cloud policy.
What do you see as the roadmap for Internet of Things for Digital Government and how do you think it can be achieved?
We have moved from Internet of Content to Internet of People and now to Internet of Things. With 75 billion devices likely to be connected by 2020, the IoT offers tremendous potential for use in the digital government agenda. IoT can help provide useful insights digitally for improving decision making in the Government. It is heartening to see the current initiatives of the Indian Government to promote IOT, particularly the CoEs, in partnership with NASSCOM that was recently announced by PM Narendra Modi. IoT is a big focus area for us at SAP and we keenly look forward to working with the Indian Government in this space.
Any recommendations on holistic management of 100 Smart Cities and Skill India programmes?
As I mentioned earlier, Digital India can be a backbone for Smart Cities and Skill India.
Digital India programme can provide the overarching guidelines for adoption of technologies related to IoT, analytics, Cloud, mobile, etc., which can form the basis of smart cities solutions. The skill requirements for smart cities and Digital India can be mapped to the larger skill India programme.