Teradata—that provides end-to-end solutions and services in data warehousing, big data, analytics and marketing applications—believes that there should be proper analysis of data to improve citizen-centric services to transform people's lives. Sunil Jose, Managing Director, Teradata India Private Ltd, shares his views with Vishwas Dass of Elets News Network (ENN) on how the citizen services can be improved by using Cloud technology
How can Cloud technology be exploited to improve citizen-centric services?
The Government of India is looking more at Private Cloud than Public Cloud, as the latter is very sensitive to the privacy of data. In the mid-90s, there was a time when the Government started having first business applications that generated some amount of data.
Looking at the state governments, they usually have some 30-40 different applications being run for different departments for numerous business functions. However, they have now started collating entire data at one place, which is a significant step. At some places, there would be one physical data center where it would bring all the servers and then move the data to one large appliance. However, some states do not want physical data centers and let the individual departments run their applications. Such states tend to prefer a big data initiative to consolidate all the data and find out how the government can leverage the data generated in the last 10-15 years.
It is here that we come into picture, as we help the governments in big data initiatives to consolidate their data. Once data is brought from all the key government departments, one can get a lot of value out of this data, and we help states do that.
For instance, if a state has collected a particular amount of data in the last 15 years because of data generation on social media, the data volume is growing at a very rapid pace and the government wants to take our help to improve citizen-centric services. One of the states that we are engaged with always has security concerns about the data coming from diff erent departments. We oft en discuss with the tax department on black money generation and the complications involved in tracking it. Somebody, who has generated black money, would spend it on something like buying a house, car, depositing whopping electricity bills or many other things. We can say that if expenses are higher than earning, the tax department can tighten the noose around tax evaders. Using this data, the government and the private entities are offering better citizen services. The idea is also to give real- time data to the governments. Also, the tax department can benefit immensely from the Cloud.
What Cloud-related products does Teradata offer?
A number of technologies developed by us are available on Cloud. In the enterprise segment or private companies in India, there is still very less sensitive data that has really been put on Cloud. People who are quite interested in Cloud would rather have co-location services being taken up in data centers within the country, and that's how it works. There is huge demand for data services as many organisations are using Private Cloud, which is managed and maintained at a data center provided by a private vendor. We provide data-driven and customer-focused services to our clients to help them grow their businesses. We also provide end-to-end solutions and services in data warehousing, big data and analytics, and marketing applications that enable our customers for a data-driven business.
We (Teradata) provide end-to- end solutions and services in data warehousing, big data and analytics, and marketing applications that enable our customers for a data-driven business
What opportunities do you see for your company in the Government of India's Digital India initiative?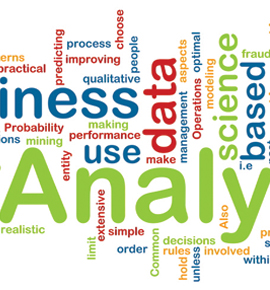 Before the Digital India initiative, there was National eGovernance Plan (NeGP) and even prior to that there were many government schemes to promote eGovernance in different areas. In the NeGP, there were 31 mission mode projects while the Digital India has 41 projects. The Digital India is about offering digital infrastructure as a utility to citizens. So, there would be huge amount of investments that would be happening in terms of offering additional bandwidth network to citizens initially. The fundamental objective remains that the Government wants to empower citizens and use Digital India to render better citizen services. As the mission projects also talk about integrated services, Digital India envisages rolling out key services also on mobile phones.
Can you tell us about your Cloud- based deployments in India?
We provide enough solutions, be it software or hardware, to integrate with the data centres around analytics and data, and warehousing. One of the challenges that the governments often face is to get the data from all the 30-40 departments in one place. They also get unstructured data like policies, circulars and payroll polices, among others. They can deploy analytic solutions, but the government should know what outcomes they want before implementing the solutions. We offer a Discovery platform where you can do a quick research and see whether it actually has that value or not and then one can deploy analytics. The Discovery platform helps keep on discovering the value out of data.
Compared to global standards, where does India stand in terms of Cloud technology?
Most of the Cloud deployments that we have come across are based on global standards, whether it is Teradata, SAP, Oracle or Microsoft. If you look at the data center operations in India, they have all been on the lines of global practices. Today, the standards are far more refined in India. The data center services provided by private players are certainly of international standards.
What are the grey areas in Cloud technology which you would like the government to focus on?
The new Government seems to be very optimistic about many digital initiatives to improve lives of the people. A lot of good work is being done by the Government. The only thing required seems that the Government should take up further new projects with much more speed.
Follow and connect with us on Facebook, Twitter, LinkedIn, Elets video