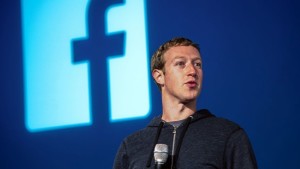 Facebook Founder and CEO Mark Zuckerberg has said that there is a need for an open Internet platform like its proprietary initiative Internet.org in India, also saying that Facebook always supported net neutrality.
Speaking at the Facebook India townhall meeting at IIT Delhi, he said, "We have always adhered to net neutrality regulations but there are several countries who still do not have norms in place."
"We will adapt to them as soon as they are in place as we are in the favour of being 100 per cent net neutral," he added.
Expressing his discontent over the ongoing debate on net neutrality, Zuckerberg also said, "Free basics programme under the Internet.org initiative aims to connect the next billion people and we cannot miss India in that vision as it is one of the largest democracies in the world."
He explained that free basics do not intend to harm anyone, be it consumers or operators. "Any developer who can stream low-data consuming content can be a part of the platform", he said
In addition to it, the CEO also said, "Internet.org is currently live in 24 countries and has 50 million subscribers. India itself has nearly over one million people subscribed to the platform."
He also revealed that over half of the nine million users of Internet.org service signed up for a paid-for data package of some kind within the first month. It has led to a 50 per cent faster adoption of new services by the phone owners.
At present, India has no regulations on net neutrality. Communications and IT Minister Ravi Shankar Prasad had said, "The committee of the department of telecommunications on net neutrality has submitted its report. However, it is not the final report nor the government has taken any final view."
"Based on the report, comments and suggestions received and recommendations of TRAI, the government will take a considered decision on various aspects of net neutrality, in the best interest of the country," he said.
Follow and connect with us on Facebook, Twitter, LinkedIn, Elets video