Gemalto has developed a number of Cloud security solutions, so that businesses could enjoy full benefits of Cloud Computing while also maintaining control over virtual environments, says Rana Gupta, VP – APAC Sales, Identity & Data Protection, Gemalto, during an interview with Elets New Network (ENN)
What are your views on Cloud technology and how it can be put to use to improve citizencentric services?
Leading technology innovations aren't just for business and consumers. Governments should use these technologies to more efficiently deliver new and better services to their citizens for their convenience. By adopting a Cloud-based IT strategy, governments can fundamentally change the way public services are delivered and consumed while at the same time also realise tangible operational and cost savings, improved organisational agility and transformation in service delivery. Government agencies using Cloud Computing can optimise legacy IT infrastructure by adding new services, which will eventually lead to reduced software/ application maintenance, decrease in project rollout timeframe and administrative costs, and improvement in asset utilisation.
What are the Cloud Computing products and services that Gemalto offers?
Gemalto has developed a comprehensive set of Cloud Security solutions, so that businesses can enjoy full benefits of Cloud Computing while maintaining control in virtual environments. SafeNet ProtectV protects data in the Cloud using encryption and controlled across to data in virtualised and Cloud environments. SafeNet Authentication-as-a-Service enables organisations to apply strong authentication and user access controls for individuals when they access corporate networks and sensitive data.
India, as a nation of more than a billion, understands the importance and challenges of connecting the 'bottom of the pyramid'. Cloud technology can drive the inclusive growth agenda by providing platform to scale the reach
These solutions provide a data-centric approach to security, and allow for the expansion of the existing Cloud Computing security. The end result that emerges is a seamless and secure Cloud deployment. SafeNet offers a complete ecosystem of security solutions that combine persistent protection, flexible encryption, identity protection and secure communications. With these capabilities, SafeNet customers gain complete control over how data is isolated, protected and shared – even in multi-tenant Cloud environments.
Can you tell us about some of your Cloud technology-based deployments that your company has implemented in India?
We are an IT Security company and deal with protection of critical resources of our renowned customers. Most of these contracts are covered under the Non-Disclosure Agreement (NDA), so we cannot reveal their names.
What is the scope of publicprivate partnership (PPP) in the field of Cloud Computing?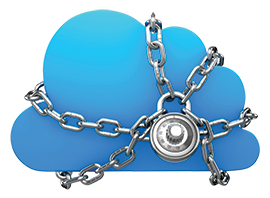 There is lot of scope of PPP in the field of Cloud. For instance, the BSNL Cloud is one of the most recent examples. The public sector alone can't meet the required funds and technology for the large and secure Cloud infrastructure. So, it would be desirable to accomplish this business through collaborating with the sector which could fulfill this requirement, and that is none other than the well-equipped and proven names in the Cloud and IT Security industry.
Thus, public-private partnership has emerged as feasible collaboration, which would help both public and private sectors walk together on the path of success. Governments in order to materialise many key projects, including Cloud Computing, certainly require help of the private sector. The Indian Cloud infrastructure sector is at an inflection point and there are immense opportunities for both the parties.
Compared to the global standards, where does India stand in terms of Cloud technology adoption? Is India fully geared up to embrace the concept?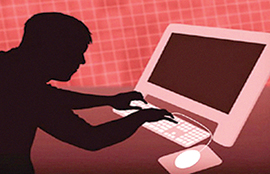 Adoption of Cloud technology has increased over the years globally and growing at a rapid pace. India, as a nation of more than a billion, understands the importance and challenges of connecting the 'bottom of the pyramid'. Cloud technology can drive the inclusive growth agenda by providing platform to scale the reach of education, healthcare, financial services, entrepreneurship and governance, among other areas. The Indian Government has started using Cloud to benefit the masses and for delivering a number of citizencentric services electronically. While more and more technology adoption can be seen by the businesses and the government, there is a huge potential to harness the potential of the Cloud for percolating the benefits of scale, efficiency and low cost to all communities and sections of the society.
We are very much ready with the infrastructure in place. All we have to be careful about is in ensuring similar level of data confidentiality, integrity and non-repudiation, and strong authentication and authorisation while operating in traditional data centers.
What are the grey areas, according to you, which you would like the government to focus on?
The Government is making a lot of efforts, but still a lot is yet to be done towards forming the Cloud Security Framework in India, which could help in classification of data, recommend security standards, address questions regarding data sovereignty and jurisdiction, interplay of financial intermediaries and Cloud technology, and issues of governance resulting from outsourcing IT functions to the Cloud.
Follow and connect with us on Facebook, Twitter, LinkedIn, Elets video