While Andhra Pradesh has already earned a reputation of being the leader in eGovernance, it is growing leaps and bounds through its latest e-initiatives setting milestones, writes Sudheer Goutham of Elets News Network (ENN)
Chief Minister of Andhra Pradesh, N Chandrababu Naidu, is widely acclaimed for his vision in creating the fastest growing IT hub of the country — 'HITEC City' in Hyderabad. The CM, with greater zeal and experience, is now going in a big way to develop cities like Vizag, Vijaywada and Tirupati, on similar lines, with more emphasis on Vishakhapatnam as an IT hub.
In the process of achieving the vision of transforming Andhra Pradesh into the most advanced technology hub of the country, the State Government has recorded many firsts in eGovernance within a short span of a year.
Some of the notable ICT initiatives of the State are as follows:
eCabinet
While Andhra Pradesh has already topped in recording highest number of e-transactions across the country, it has also created a niche in the country as the most advanced and technology-driven State by conducting the first ever eCabinet meeting. Now, such eCabinets are being conducted regularly.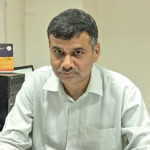 The Chief Minister and his colleagues held the first eCabinet meeting in September 2014, which involved no papers related to the agenda as in the conventional Cabinet proceedings. Only tablets and electronic devices were used in the proceedings, where the Cabinet members electronically noted minutes of the meeting, suggestions and remarks were keyed in and power-point presentations were made and they eventually emerged as paperless politicians.
"Agenda of the meeting was accessed in their devices through an app called eCabinet. The data is password protected and cannot be shared or viewed by others. The electronic files that need sharing are hosted on a file-sharing system using File Cloud tool," said Dr Ratnakar Jauhari, CEO, eGovernance Authority, AP Government.
Before the first eCabinet meeting was conducted, the ministers were acquainted with eCabinet app on its login and file-sharing features.
ePragati
Andhra Pradesh became the first State in India to conceive and execute state-wide enterprise architecture – Andhra Pradesh State Enterprise Architecture (APSEA) or ePragati. Designed at an estimated cost of 2,358 croreRs., APSEA is a comprehensive architecture to leverage the latest advances in eGovernance tools.
"This will become a model in Government Enterprise Architecture in India," said N Chandrababu Naidu during a media interaction.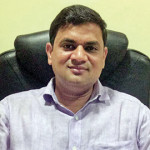 The project is aimed at bringing together 745 G2B (Government to Business), G2C (Government to Citizens), G2E (Government to Employees) and G2G (Government to Government) services offered by 33 departments and more than 300 government agencies.
"The main objective of ePragati is to move away from the piecemeal approach and provide an integrated 'One Governance' that will be citizen- centric, transparent and effective," said GS Phani Kishore, Special Secretary, IT Department, AP Government.
Entrusted the ground work to IT giant Wipro, the ambitious project is going on since January this year. As many as 72 projects of various departments of similar nature such as welfare departments, land management, tourism, industries, etc., are grouped under 14 packages. The project is envisaged to be implemented in three phases and set for completion by December 2017.
eOffice
eOffice product, pioneered by the National Informatics Centre (NIC), aims at supporting governance by using more effective and transparent inter and intra-government processes.
"eOffice is the unique initiative in India, where starting from the Chief Minister to senior officials, anyone can know the status and track a particular file in any department," said Dr Ratnakar Jauhari, CEO, eGovernance Authority, AP Government.
eFile, an integral part of the eOffice suite, is a system designed for the Government departments, PSUs, autonomous bodies, etc., to enable a paperless office by scanning, registering and routing the inward correspondences along with creation of files, noting, referencing, correspondence attachments, drafts for approvals and finally movement of files.
APSpeaks
APSpeaks is yet another e-initiative that formed a citizen-engagement platform with the Chief Minister and senior officials directly. It allows citizens to directly interact with the Chief Minister and top bureaucrats from any corner of the world and give their feedback.
What is e-Pragati?
System provides integrated 'One Governance'AP State Enterprise Architecture (APSEA), a comprehensive architecture, to leverage the latest advances in eGovernance toolsCertificate-less governance Around 100 certificates being issued by various departments at present will be brought down to three or fourDigital convergence745 services offered by 33 departments and 300 government agencies to be brought togetheMajor ComponentsAP Fiber Grid, AP State Data Centre, eHighway: All departments to be connected digitallyPeople Hub: Socio-economic databank of citizensLand Hub: Details of all parcels of landDialAP: Unified contact centre to access services and information over phoneeLearning: Online content and education aids, social benefits managementAPcan: Comprehensive system for management of cancermSeva: A wide range of services over cellphoneeAgrimarket: Online platform for sale of farm produceePanchayat Raj Institutions
J Satyanarayana,
Advisor to Government of Andhra Pradesh

"Our Chief Minister wants to use IT as a strategic tool to enhance the effectiveness of governance in the State. On these lines, the Government has taken up a large number of programmes on eGovernance seeking e-linking of all the departments. This will improve our efficiency and help deliver citizen-centric services in a coordinated, integrated, efficient and equitable manner"
APSpeaks is an e-initiative that empowers citizens to interact with the Chief Minister and top bureaucrats directly from any corner of the globe and give their feedback
Certificate-less governance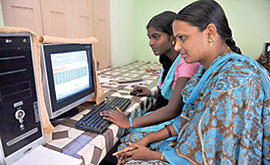 While an individual cannot think of going to government offices without carrying a list of documents, the AP Government is set to break the tradition by unveiling a certificate- less governance.
"In the coming days, we are planning to scrap certificate system for an individual, such as domicile, residence, income certificates including academic ones. Aadhaar Card will be single source of information of citizens," said Phani Kishore. The plan also includes abolishing the title deeds and pattadar passbooks by taking details available on 'Mee Bhoomi' portal as authenticated information of a land owner.
Innovation in eGovernance
In order to encourage innovation, the AP Government has endorsed an innovation and startup policy that supports startups with innovation funds. It is set to float a 100 crore Rs innovation fund for startups.
"Andhra Pradesh is targeting to incubate 500 startups by the end of this December, and 5,000 by 2020. The Government will reimburse to the incubators or the investors 15 per cent of the seed capital infused into a startup based out of the State," said J Satyanarayana, Advisor eGovernance, IT, AP Government.
At present, the Government has created about one million sqft of incubation infrastructure available in Vizag, Kakinada, Tirupati and Anantapur. Besides, it is in the process of creating another 3,00,000 sqft of additional space in the vicinity of the Vizag startup village.
Follow and connect with us on Facebook, Twitter, LinkedIn, Elets video