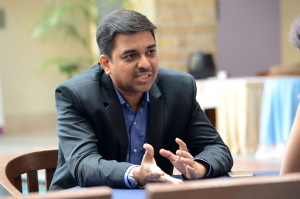 Kaspersky Lab announced the release of the latest versions of its award-winning security solutions for home users.
The solutions include Kaspersky Antivirus, Kaspersky Internet Security, Kaspersky Internet Security – Multi Device and Kaspersky Total Security – Multi Device.
"These solutions boast enhancements to existing protection technologies, as well as a host of brand new features to ensure the highest levels of security for users' PCs and their digital valuables," the company said in an official release.
Altaf Halde, Managing Director – South Asia, Kaspersky Lab said, "Personal privacy is everybody's inalienable right, whether it's in the real or the virtual world. These solutions will be more effective if users follow safer Internet practices: protect their devices and accounts with strong passwords, avoid downloading files from untrusted sources, and run regular scans for cyberthreats on their computers."
"With the new range of Kaspersky Security Solutions, we are providing our users the control and visibility they need to secure their sensitive information while they are on the World Wide Web."
Kaspersky Antivirus – Essential Protection for Your PC
It protects against malicious software, assesses the security of each website a user visits and identifies any suspicious program behavior. Kaspersky Anti-Virus also includes an automatic exploit protection system, which prevents malware from exploiting security gaps in legitimate applications and software used by millions of people across the globe.
Kaspersky Internet Security – Protects your privacy, your money & your kids from Internet risks
In addition to antivirus and anti-phishing protection, it includes a range of other tools and technologies to help protect privacy, personal data and online payments. Kaspersky Internet Security also enables parents to monitor their children's activity on the Web with the help of the Parental Control module.
Kaspersky Internet Security- Multi Device – The one-licence, multi-platform solution for PCs, Macs & Android devices
It is easy-to-use, one-licence, multi-platform security solution that protects virtually any combination of PCs, Macs, Android smartphones and Android tablets to give you.
Kaspersky Total Security- Multi Device – Ultimate PC & other digital devices Protection for Your Home
It delivers everything you need to protect your multi-platform – including your digital identity and your documents, photos, music and passwords – against the latest, sophisticated malware and Internet threats. With special features that add further layers of protection when you're online shopping or banking, it also secures your money and your accounts against cybercriminals.