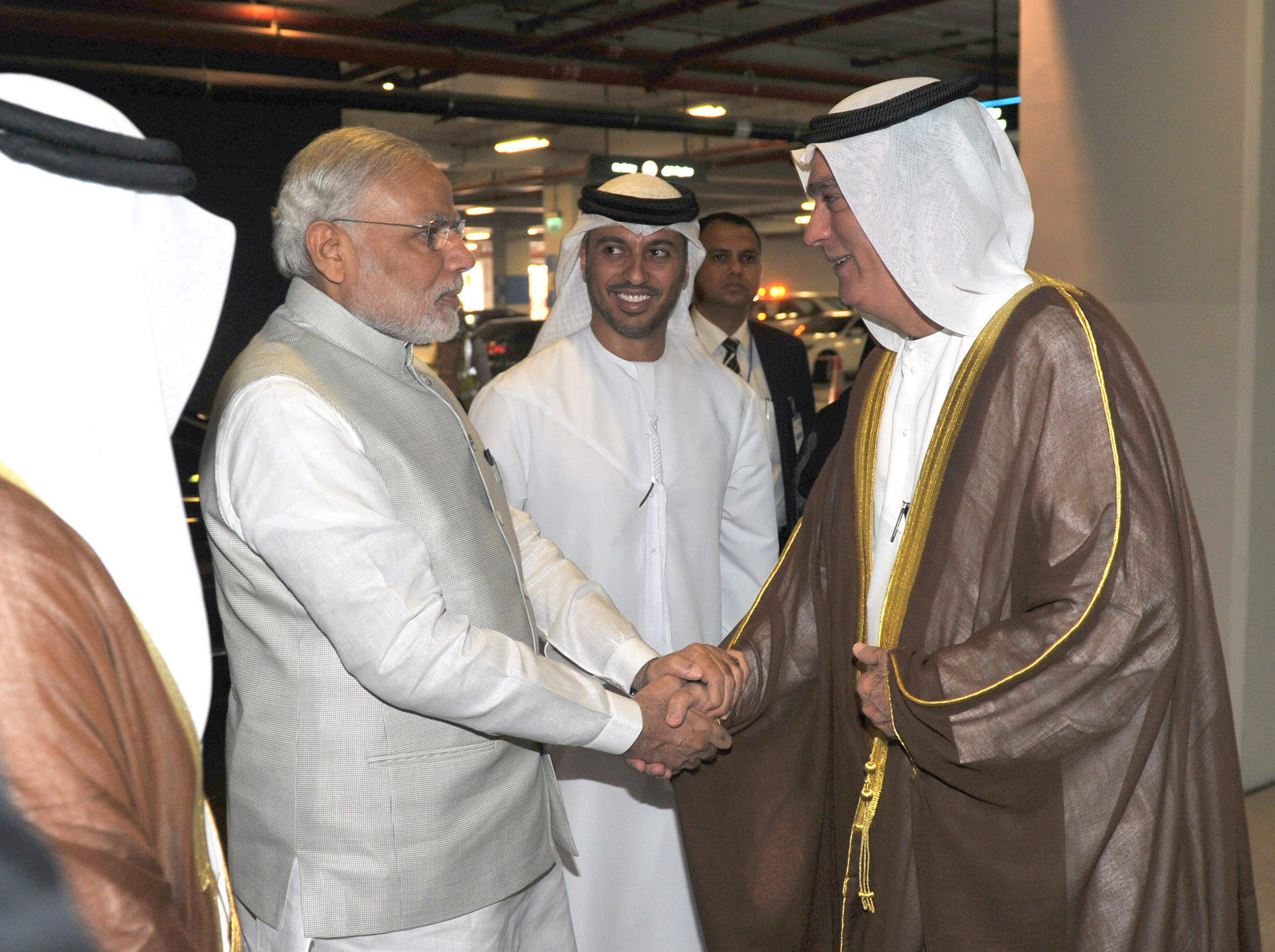 Urging top UAE businesses to invest in India, Prime Minister Narendra Modi on Monday said that India provides a $ one trillion investment potential immediately.
Addressing an investors meet in Masdar City,  a planned and zero-carbon city in Abu Dhabi,  Modi said, "Infrastructure development and real estate offer tremendous opportunities for UAE businesses in India."
"It is now commonly believed that India is one of the fastest growing economies. There are several opportunities of development in India. I feel India is a land of many opportunities. The 125 crore people of India are not a market but they are a source of great strength," he said.
He said that "UAE's power and India's potential can make the dream of an Asian Century a reality".
Referring about some problems being faced by UAE businesspersons in India, Modi said : "I want to assure we are solving these problems. I will send the commerce minister to try and find solutions to the problems being faced by some UAE investors.
Talking about India's agriculture sector he said, "we need cold storage network and warehousing network where UAE businesses have an advantage".
Informing that several sectors including insurance, railways, defence manufacturing have been opened up for foreign investment. Modi touched upon renewable energy, port-led development and low-cost housing as sectors with huge investment potential.
Top corporate honchos attended the meet.
On Day two of his visit, Modi undertook a tour of Masdar City, a hub of clean technology and wrote "Vigyan Jeevan Hai", on a Digital Visitor's Book. He was accompanied on an hour-long visit by senior officials, who briefed him on various aspects of the project. Travelled briefly on the PRT (Personnel Rapid Transit) car – a driver-less vehicle which runs from point to point on magnetic strips.
Modi also visited the Micro-Nano Fabrication Facility and the Microscopy Lab. He went on a brief walking tour of the city's public spaces and was informed about the sustainable building methodology and key architectural elements.