Despite a never-before surge in population and increase in the area under its jurisdiction, the Bhopal Municipal Corporation (BMC) has geared itself up to take on the challenge of providing quality civic service to the city-dwellers. Ensuring better cleanliness, developing civic amenities at par with metropolitan cities and keeping the city environment pollution-free are high on the BMC agenda, writes Vishwas Dass of Elets News Network (ENN)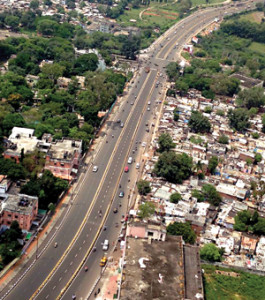 Bhopal — the City of Lakes, which has seen a tremendous growth in the recent past, experiences huge influx of people from both adjoining as well as far-flung areas. They come to the State Capital to pursue their dream of a better career and life.
The Bhopal Municipal Corporation (BMC) has chalked out elaborate plans for the solid waste management (SWM) transfer stations, retrofitting of energy-efficient LED lights, conserving lakes, heritage zones and Smart Card system to bring all the essential services to a single platform for citizens' convenience. As part of its IT initiatives, BMC is toying with an idea of installing telecom signal receivers on the streetlight poles to strengthen telecom connectivity.
The city's population has gone up from 19 lakh to 22 lakh, jurisdiction from 280 sq km to 460 sq km and the number of wards from 70 to 85 after the last year's delimitation exercise. The rise in population has increased the BMC responsibility to render better civic services to its citizens.
Incidentally, BMC takes pride in being India's first and only urban local body to have fully implemented Enterprise Resource Planning (ERP).
The Corporation is also successfully operating the Bus Rapid Transit System (BRTS), having the longest corridor of 22 kms in the city, which has given a reliable and faster mode of transportation to the residents. BRTS is aimed at encouraging people to use public transport, which is efficient and helps in keeping the environment clean and green.
In the area of lake conservation, BMC is the best equipped civic body across India, with its high-tech tools and devices like amphibious excavator, de-weeding machines and speed boats. BMC has 14 lakes under its limits and has an elaborate plan in place for the conservation of the same. It has a plan to replace its age-old 'piyao' (water dispensers) with potable water ATMs. The Corporation intends to provide thirsty citizens free water to drink and cross-subsidise through with commercial marketing.
Given the kind of trouble women often face due to lack of clean toilets in big cities, the Bhopal Municipal Corporation has floated tenders to engage a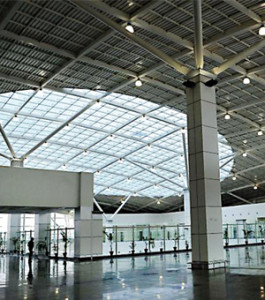 private firm to develop four 'She Lounges' under the build-operate-transfer (BOT) mode. These lounges would be equipped with all basic amenities, like hygienic toilets, Wi-Fi connectivity, ATMs, bio incinerator to treat sanitary napkins, sofa and a novelty shop to cater to their needs. And, that is not all; the women would be able to use these facilities absolutely free of cost.
Keeping environmental concerns in mind, BMC has decided to replace conventional streetlight bulbs with energy-efficient LED lights to slash electricity bills and conserve environment. Currently, the city has around 45,000 streetlight poles being maintained by the Bhopal civic body.
It may be noted that Bhopal generates around 700 metric tonnes of solid waste every day, which consists of nearly 60 per cent of green waste. BMC would also set up bio-methanation plants to generate methane gas from solid trash and restaurant wastes to reduce carbon footprints. It can also be used for commercial purposes. If everything goes as planned, there would be one such plant at each garbage transfer station.
Efforts are on to convert water hyacinth (lake wastes) into manure. Once it goes fully operational, the civic body would not charge people to convert manure from hyacinth. Besides, there is a plan to develop at least 10 garbage transfer stations in Bhopal.
Another ambitious project in the BMC pipeline is to provide Smart Cards to people having properties in their names for paying property tax to the civic body. It is a futuristic project that envisages bringing all the essential services like petro card, BRTS and library cards to a single platform to make citizens' lives easier.
The Bhopal Municipal Corporation has chalked out elaborate plans for solid waste management (SWM) transfer stations, retrofitting of energy-efficient LED lights, conserving lakes, heritage zones and Smart Card system to bring all the essential services to a single platform for citizens' convenience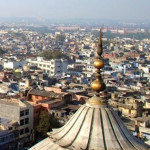 According to the plan, people can use smart card for depositing any kind of tax, like water, electricity, land registry and property, among others, and even for travelling in buses and Metros. The card would have people's personal database like Aadhaar, Elector's Photo Identity Card (EPIC) and PAN. Talks are on to tie up with banks for rolling out the Smart Card service. People will find it of great help, as they would be able to avail multiple services through one card.
Given the determination of the Bhopal Municipal Corporation to improve the quality of civic services in the city, the days do not seem far off when the Lake City will be able to rival with the best cities across the country.
Follow and connect with us on Facebook, Twitter, LinkedIn, Elets video