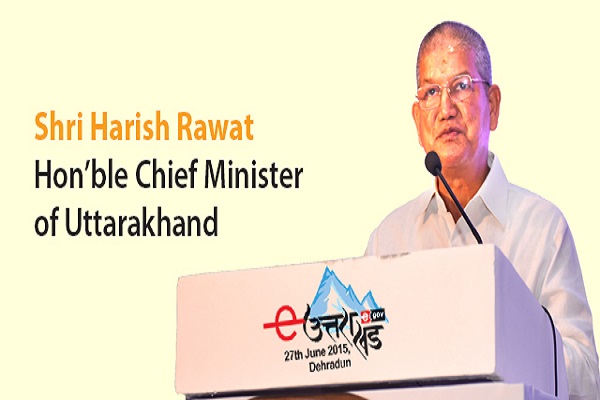 Reiterating his commitment to attract more investors, Hon'ble Chief Minister of Uttarakhand, Shri Harish Rawat, claims that his government is making concerted efforts to give a boost to the Information Technology sector in the State. The Chief Minister, in an interview with Vishwas Dass of Elets News Network (ENN), says Uttarakhand not only provides qualified manpower to the companies operating there but also attractive incentives to those desirous of setting up industries there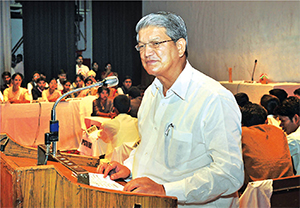 What kind of IT initiatives have been undertaken by your government to make citizens' lives better in Uttarakhand?
We have opened over 150 'Dev Bhoomi Jan Seva Kendras' across the State under the Government to Citizen (G2C) programme to provide all essential civic services to the people. Besides, another 1,000 such centres would be thrown open soon by the IT Department, which implies that every Gram Panchayat would get one 'Dev Bhoomi Jan Seva Kendra'. Citizens can pay their electricity bills, apply for birth and death certificates, caste, income and other certificates from these centres. We have also increased the bandwidth by 2.5 times between the state headquarters and district headquarters through the State Wide Area Networks (SWAN) programme.
What incentives do you offer to entrepreneurs willing to come to Uttarakhand to set up their units and thus create employments?
Uttarakhand is the most peaceful State, which has qualified manpower and surplus electricity. We are providing cheapest power to the industries and other incentives to woo the investors to prompt them to establish their industrial units here. The State is also well connected with road and air, and from the national capital. We are contemplating to develop State's second airport at Pantnagar, while expansion of Pithoragarh airport is underway. The State Government's policy for large-scale/medium, small and MSME units is already in place to give a thrust to economic activities. We are leaving no stone unturned to attract investments and generate employment in the State.
There are several incentives proposed to be offered on power and land, and fast-track clearance mechanism for those interested in setting up units in Uttarakhand. The pro-active approach of the Government and ideal conditions would surely put the State on the IT map of India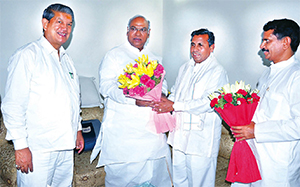 What other incentives you propose to offer to the companies interested in setting up their units in Uttarakhand?
There are several other incentives proposed to be offered on power and land, and fasttrack clearance mechanism, among others. The pro-active approach of the Uttarakhand Government and ideal conditions would surely put the State on the IT map of India.
'Ardha Kumbh Mela' is scheduled to be held next year in Haridwar. Which IT-based services you are going to provide to the citizens in the holy city?
We have decided to provide Wifi connectivity to all 'Snan Ghats' in Haridwar before Ardha Kumbh fest kicks off. Besides, Wifi facility would also be provided at the tourist destinations, like Mussoorie, Nainital and Ranikhet, for the convenience of tourists as well as common man. It would also be emulated in district and block headquarters. The Department of IT is looking after the project and we have asked the officials to expedite the work at war-footing level.