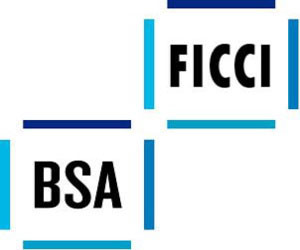 BSA, The Software Alliance, along  with Federation of Indian Chambers of Commerce and Industry (FICCI) launched an Intellectual Property Tool Kit for police officials in Gandhinagar.
The IPR Tool Kit will serve as a ready reckoner of relevant laws and methodologies to identify counterfeit products and handle copyright infringement issues.
Following the Tool Kit launch, FICCI and BSA, in association with Gujarat Police Academy, Karai, organised a capacity building program on IPR for Police officials in Gandhinagar.
"The Tool Kit prepared by FICCI & BSA will act as a handbook for the police officials in case they spot an infringement. This compendium and such awareness programs are very important for all Police officials for aggressive IPR enforcement in the state."said R C Mehta, Deputy Superintendent of police, Assistant Director, Gujarat Police Academy.
Yolynd Lobo, India Director, BSA believes that legal framework for protection of Intellectual property is robust. However, India still faces challenges when it comes to the effective enforcement of intellectual property rules. The IPR Tool Kit will provide the enforcement officers with ready information for dealing with cases of IPR related violations. It contains in-depth materials describing the scope of IPR issues in India, standard operating procedures and steps to consider after an infringement has occurred.
"Protection of Intellectual property is a vital element in encouraging research and innovation, international trade and investment. FICCI is showing great commitment in creating IP awareness and helping the Industry in Gujarat by achieving economic excellence while curbing down piracy and other forms of IP crimes", said Jatin Trivedi, Chairperson, FICCI GSC Legal Sub-Committee.
The initiative by BSA and FICCI aims to increase awareness on the importance of Intellectual Property compliance and enforcement especially among key stakeholders such as the government, academia and industry at large.
The launch of the IPR Tool Kit for police officials is a part of the series of initiatives under the Memorandum of Understanding (MoU) signed between FICCI and BSA in 2014, where the two organisations agreed to work together to create awareness on the perils of intellectual property infringement, and undertake capacity building programs for enforcement agencies on intellectual property enforcement.
Follow and connect with us on Facebook, Twitter, LinkedIn, Elets video