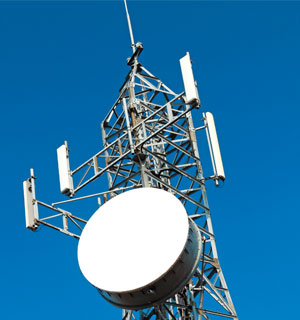 Exploiting the advancements in mobile technology as well as ever-expanding mobile phone user base in India, Karnataka takes the lead in providing citizen-centric services in 'anytime, anywhere, anyhow' fashion, writes Akanki Sharma of Elets News Network (ENN)
When the world is still busy talking about responsive,responsible, inclusive and instant governance, the State of Karnataka has actually done it with the launch of 'Karnataka Mobile One' service.Certified by the Internet and Mobile Association of India (IAMAI) as the world's largest multi-mode, multi-channel mobile governance platform, Mobile One has nearly4,500 services integrated to it. These citizen centric services can be delivered 'anytime,anywhere, anyhow', defying the time limitations,geographical barriers and restrictions of the kind of mobility device
eGov to mGov
What has fuelled the mobile governance is primarily deeper penetration of mobility devices like smartphones, iPads and tablets,more so in India. Today, almost 70 per cent of the Indian population boasts of mobile phone connectivity, which is actually huge even from the global standards. Another factor adding to the mGovernance revolution is the tech-savvy younger generation, which would prefer getting things done faster and without the hassles of standing in queues.
According to the Telecom Regulatory Authority of India (TRAI)'s data, in March2014, there were 933 million mobile subscribers in 2014 and 233 million Internet users in India.Also, Karnataka ranked 6th in the country with 52.45 million mobile subscribers. By May2014, India had 910 million mobile subscribers compared to 65 million broadband subscribers.Karnataka registered 43 per cent growth in the mobile Internet users last year.
Karnataka Mobile One services are available even on simple low-end phones, so that the common man can also easily get access to these services
So, that justifies India's shift from eGovernance mode to mGovernance mode,and also why Karnataka has emerged a clear leader in mGovernance among all the states.
The country's first mobile governance platform has been given shape in association with the technology partners IMI mobile —one of the world's largest mobile value-added services companies.
The vision
In most parts of the country, the governance infrastructure is yet to fully evolve. Although a shade better, accessibility even in the rural Karnataka areas did not only take time, but it also involved huge cost to take the government services there. So, the State Government decided to exploit the boon of technology to the advantage of the citizens, and embarked on the MobileOne project.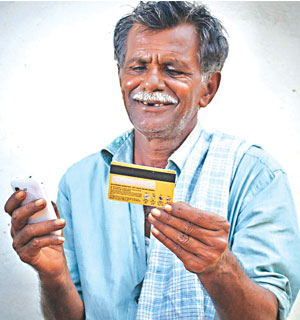 Brainchild of IAS officer Gunjan Krishna, the project was envisaged in 2010. The all-in-one app finally reached its culmination in December2014, enabling the departments to deliver services to the citizens on mobile phones,round-the-clock and in any corner of the State
"In India, only 10 per cent of the people use the Internet on desktops, while a majority of them have mobile phones. The idea behind developing this app was to give a platform that provides easy access for the general public to various government services," Krishna said,speaking at the app launch ceremony last year.
The app brings equality in the delivery of services since it is a single platform for each and every person. There is no scope for socio-economic, language or literary divide.People can avail the services through channels such as Interactive Voice Response (IVR),Unstructured Supplementary Service Data (USSD) and mobile browsers or Wireless Application Protocol (WAP).
The services at Karnataka Mobile Oneplatform are available even on simple low-end phones, through IVR, Short Message Service (SMS) or Mobile Web, so that the common man can easily get access to these services.
eTransactions
ePayment is one area that Mobile One plays a major role in. The app supports the traditional ePayment mode as well as various newer ones like Immediate Payment Services (IMPS)and m Wallet. IMPS enables payment using mobile phones without the need for an Internet connection. Similarly, the prepaid mWallet service enables the non-banking population to pay for services through Mobile One without the need to open bank accounts.
Through this initiative, citizens of Karnataka are able to pay utility bills and property tax,book railway and bus tickets, file income tax, mPassport, driving licences and avail many more citizen-centric services with their smartphones.
People's response
Since the launch of this app, more and more citizens are accepting and adopting Karnataka Mobile One. So far, there have been 83 lakh hits on the Mobile One platform, with about 1.2 lakh downloads of the Android app and over14,000 downloads of the iOS app. Moreover,the Mobile One IVR number 161 has received over 25 lakh calls accounting for over 10 million minutes. Nearly, payments worth `3 crore have been made on Mobile One, with an average payment of about 2.5 lakh happening per day towards payment of utility bills, mobile bills, KSRTC bookings, RC/DL extract download and so on.
Major Services on Minor App
Mpower: This app, meant especially for women, enables them to store three emergency contact numbers to alert their families and friends in case of any emergency. At the press of a button, an SMS will be sent along with the GPS location to the three numbers.

Icare: This app helps the citizens to complain about civic issues like garbage, water supply, streetlights and others.

Utility services: Citizens can use the app to pay their electricity bills and water bills.

Banking services:The app helps to do banking transactions with prominent banks like SBI, ICICI, Axis, Canara Bank and others.

Police services: Using the app, one can get updates on traffic flow, payment of penalty, filing FIR (this feature will be added after getting an opinion from the legal department).

Health services: Citizens can have information on doctors available in their locality. They can also rate the doctors through the app.

Other services: Income tax and property tax can be paid by using the app, bus tickets and rail tickets can be obtained and cabs can be booked by using it; one can also listen to music and access newspapers online.
Harbingers of Mobile Government
In the offing
In the days ahead, some more services are likely to be integrated with Mobile One platform.Soon, Bangalore Metro (Namma Metro) users will be able to pay for their ride from their phone itself. Also, once the legal formalities are completed by the judiciary, citizens can even consider filing FIRs from the comfort of their home or office.
According to Karnataka Chief Minister,Shri Siddaramaiah, in future, an auction system for agricultural market places would also be introduced on Mobile One,connecting farmers and artisans with larger markets in India.
Going forward, it is anticipated that the platform will continue to facilitate free flow of information between the government and citizens, also opening up opportunities for citizens to participate in decision making processes that impact them directly.
Follow and connect with us on Facebook, Twitter, LinkedIn, Elets video