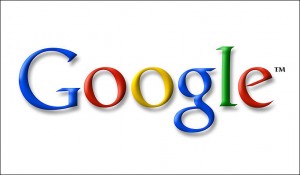 JDA Software Group, Inc. announced an innovative collaboration with Google aimed at leveraging the core strengths of both companies to deliver JDA's next generation cloud-based omni-channel and supply chain solutions via Google Cloud Platform,a powerful public cloud offering.
As per the collaboration, Google will provide a uniquely scalable and flexible technology platform via the cloud to support JDA's future application development and delivery.
"Google Cloud Platform offers the unparalleled speed, performance, scalability and reliability we need to launch truly differentiated solutions. After thoroughly evaluating potential Platform as a Service (PaaS) providers, JDA chose to work with Google due to its unsurpassed technology platform, investments and deep culture of innovation," said Serge Massicotte, Executive Vice President and Chief Technology Officer at JDA Software.
This collaboration, which will significantly accelerate the development of JDA's next generation cloud solutions, is JDA's most recent initiative aimed at delivering innovative products and services for its customers. With an unmatched R&D investment in supply chain and omni-channel solutions, the company recently formed JDA Labs – a dedicated research and development group committed to delivering patents, best practices and entirely new products to the market. Google Cloud Platform initiatives will be developed out of the JDA Labs in Montreal. JDA's work with Google also complements JDA's newly announced FLEX platform strategy, which easily connects JDA's existing cloud-based solutions and on-premise solutions with next generation solutions built on Google Cloud Platform.
"With thousands of successful customers — including 21 customers named as part of the Gartner Supply Chain Top 25 for 2015 — JDA has clearly established its leadership in delivering world-class retail and supply chain solutions," said Massicotte. "To maintain and expand that leadership, JDA is focused on developing new innovative products and services that will truly change the supply chain landscape. By working with Google — an established innovation leader — JDA will concentrate on working with our customers to co-develop these groundbreaking solutions with Google Cloud Platform, providing an unmatched foundation. It's a huge win-win for JDA customers, who will benefit from best-in-class solutions, delivered rapidly, from two proven market leaders working together."
We're thrilled that JDA has chosen to work with Google Cloud Platform to develop their next generation of products and services that will change the supply chain landscape, said Dan Powers, director, Google Cloud Platform.
Follow and connect with us on Facebook, Twitter, LinkedIn, Elets video