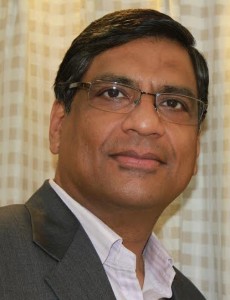 Arun Khazanchi has been given the charge as Chief Executive Officer (CEO), Videonotics with effect from June 1, 2015. In his new role, he will be responsible for developing and executing country- specific strategies and launching cutting-edge video-computing solutions using the IP-rich foundation that has made Videonetics the preferred brand across several industry verticals.

His mandate includes setting up a world-class software development centre which will roll out cutting-edge technology products using the proprietary Intelligent Video Management Platform for the CCTV surveillance and also the retail industry in India and abroad.
Arun Khazanchi is senior management professional with more than 25 years of experience in high-impact senior leadership roles that emphasised growth and profitability with team-building strategies within the life safety, security and automation industry in the Indian subcontinent (SAARC) and Middle East.
Since 2012, he was the VP (Security and Automation) at Reliance Jio Infocomm. Prior to that, he spent 10 years as Regional Director-SAARC, Middle East Region with Honeywell Life Safety (HLS). In the year 2006, he also served as the President of Fire and Security Association of India.
"Videonetics team is excited to have Arun on board. We strongly believe that his strong industry exposure and rich experience in large Indian and global companies will augment the team and help in making Videonetics globally successful", said MD and Founder of the company, Dr. Tinku Acharya.
In addition to it, Arun said, "I am excited to join Videonetics, an Indian company that is doing pioneering work in visual computing and surveillance space globally. I am eagerly looking forward to this exciting challenge to take a home-grown Indian company with globally recognised solutions and scale it globally."
He further added, "Given the prospects that this industry brings and the rapid developments that are taking place globally in the visual security business, I foresee Videonetics making significant contributions. I admire the company's vision and beliefs to be a global player and am glad to have got an opportunity to contribute to the future development of Videonetics in partnership with a great team in the company." I am sure that the innovation culture created by Dr. Acharya and his team will only help in setting new benchmarks in a highly competitive market place."
Follow and connect with us on Facebook, Twitter, LinkedIn, Elets video