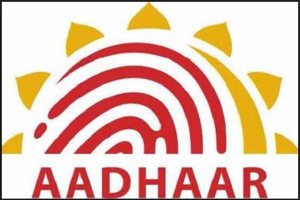 The possession of an Aadhaar card can save you an ample time in getting you a passport. An Aadhaar card owner can get a passport within 10 days of applying and saves you from the time-consuming police verification process, which can be taken care of later on. To make passport issuing system more efficient and fast, the ministry of external affairs (MEA) has now opted on Adhaar card for identification of the applicant and on the National Crime Records Bureau (NCRB) database for validation of his/her criminal antecedents.
With the applicant's self-declaration on areas like citizenship, criminal antecedents, criminal proceedings, summons/warrants sufficing, the government will provide new passports on clause that the applicant will get the police verification done later. The same procedure is also adopted for Tatkaal seva, as well.
In the new simplified police verification system issues as time to time police verification system that causes delay has been simplified.  In the new format, the applicant while applying online needs only to attach the Aadhaar card as the sole address and identity proof. Hence, the applicant will get an appointment within three days and in another seven days the passport will be processed and dispatched to him.
Within the new set of procedures as developed by MEA, the home and law ministries and the Intelligence Bureau, the government, on the directions of Prime Minister Narendra Modi, has made Aadhaar card a compulsory requirement for releasing of passports. The MEA has coordinated with UIDAI to implement this. In case, if an applicant does not have an Aadhaar card, his/her Aadhaar enrolment number would be enough as the identity of a person who has enrolled is only required to be verified to a larger extent.
In order to verify the criminal antecedents, NCRB has put a structure to validate an applicant's records on the basis of its database. Under the current scheme of things, passports are issued within a week of receipt of police verification reports.