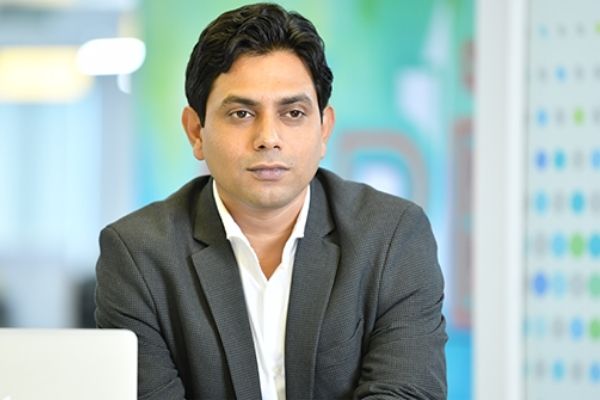 Senrysa plans to expand the current network of more than 3,000 rural franchisees providing banking and other services up to 5,000 this financial year, says K P Saha, Managing Director, Senrysa Technologies Pvt Ltd, in an interaction with Elets News Network (ENN)
Give us an overview of the company and its operations within and outside India.
Senrysa Technologies Pvt Ltd is a multiskilled software service provider for Banking, Finance, Governance, e-Commerce, Healthcare etc. In the banking segment, Senrysa is specialised in end-to-end technology solutions for Financial Inclusion and Direct Benefit Transfer and has placed itself in the narrow band of successful technology providers in India for benefit transfer through Aadhaar authentication.
Senrysa delivers a full range of application outsourcing, business process consulting, systems implementation and integration, professional services and focussed solution frameworks. The company has always believed in relevance, reliability, creativity and cost-effectiveness as key drivers in its initiatives. With these key commitments, Senrysa has striven to upgrade its knowledge base, technology skills and resource capabilities, so as to add significant business value to clients.
How has been the journey of the company to date?
Since inception in 2011, Senrysa has created strong presence in most of the states and a large base in Eastern and North-eastern parts of India. Senrysa plans to expand the current network of more than 3,000 rural franchisees providing banking and other services up to 5,000 this financial year. Senrysa is also launching its own e-commerce marketplace services to reach out to the unexplored areas through its last-mile delivery channel.
The company is already disbursing close to Rs 1,000 Crore government benefits every year to its customers. It is working with major leading public sector banks and regional rural banks (RRBs) in financial inclusion projects across India.
Recently, Senrysa won a prestigious assignment for providing Financial Inclusion solution to microfinance giant Bandhan, which recently obtained banking license from the Reserve Bank of India. The solution shall be deployed on more than 15,000 handheld devices integrated with the Core Banking System (CBS) for branchless banking.
Prime Minister's Jan Dhan Yojna is an ambitious programme for comprehensive Financial Inclusion. How does Senrysa Technologies connect with the initiative?
From the moment Jan Dhan Yojana was declared by the Honorable Prime Minister, Senrysa Technologies set to utilise its existing vast field infrastructure of rural franchisees providing banking and other services to the masses. Senrysa responded to the national call and approached the banks offering its services for opening bank accounts, which received the banks' instant authorisation. Senrysa has brought more than a million people to the banks' doors since then, and takes pride in making significant contribution to the national agenda.
Digital infrastructure is missing in the far-flung areas of the country. How do you see the future digital landscape of India?
The Indian Government plans to develop a digital infrastructure to ensure that every Indian citizen has in his hand a mobile phone by the year 2019. The digital map of India is now expanding at a very fast rate, and with large governmental investments coming in, we can rest assured that even the remotest rural areas will be covered sooner than we can imagine now.
Also Read: Banking Sector Glides on IT
Which all government projects have you been associated with in the past?
We are basically a company offering financial products and services using Information and Communication Technology (ICT). And, in the process, we have become associated with various government projects in financial areas through banks. Since inception, we have been instrumental in Direct Benefit Transfer projects for disbursement of MNREGA, IAY and NOAP funds in many states of India.
What are your future plans and strategies for the Indian market?
In immediate future, we are planning to enter into e-Commerce business with a bang in the rural areas. With our long experience in rural areas, we have a deep knowledge of the rural folk's mindset and their needs and choices. Banking on the same and the immediate proximity of our rural franchisees, we see a good success in the segment in the near future.
Please share your thoughts on PM's Digital India mission and Senrysa's possible role in it.
We believe the Prime Minister's initiative will harness full exploitation of potential and capabilities of the Indian Information Technology industry, and his dream to connect and serve every Indian through e-governance, e-health, e-judicial and e-education will definitely come true. Senrysa has a number of ICT-based products and services, and therefore, we have a reason to rejoice, because we definitely have a role to play in the fulfillment of the "Digital India" vision.
Also Read: Venturing into eGovernance Arena
We will convert our franchisees into rural service centers, which connected to the high-speed internet broadband will be able to serve the villagers' needs through electronic information and delivery system.
How the government can work hand-in-hand with private firms to realise the Digital India vision?
India being a vast country with varied culture, a project of this proportion can be well achieved if the public and private sectors work hand-in-hand.
At the rural level, private initiatives will be more effective for delivering services like e-commerce, e-health, e-education, broadband retailing, etc. As the government takes initiatives and creates an enabling atmosphere, the private sector would automatically approach with their expertise and involvement to take the vision to its culmination.