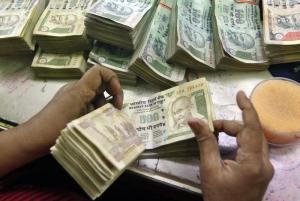 According to a report only 48 percent of Indian adults have bank accounts and nearly half of them lie dormant.
As per a nation-wide survey on financial behaviour, India has the highest account dormancy rate even more than countries like Kenya, Tanzania, Uganda, Nigeria, India, Pakistan and Bangladesh.
The survey compiled by the Financial Inclusion Insights programme, operated by global strategic research consultancy InterMedia and supported by the Bill & Melinda Gates Foundation, noted the majority of Indians borrow money from family and friends and not from financial institutions.
"While 48 percent of Indian adults have access to a bank account, the highest rate of the seven countries, 47 percent of Indian accounts lie dormant," the survey said, adding that fewer than a quarter of account users use advance banking services, while only 0.3 percent use mobile money services.
India has the lowest proportion of adults who are aware of or have ever used mobile money, it said.
Moreover, the gender gap in the use of bank services is also substantial in India (17 percent). The widest relative gender gap is in Pakistan.
"This study challenges the notion that financial inclusion is merely a matter of opening bank accounts," Bill & Melinda Gates Foundation Director, India Country Office Girindre Beeharry said.
Beeharry further said that the findings will hopefully mobilise further innovation in the sector and promote the potential of digital technology in ensuring that all Indians have an access to financial services.
"We hope that the information contained in this study will enable policy makers, regulators and bankers to identify priorities to improve financial inclusion, design initiatives to push the inclusion agenda, and most importantly, measure the progress made," InterMedia's Research Manager for India Gayatri Murthy said.
The survey is based on interviews with 45,024 Indians aged 15 years and above and evaluates access and use of formal financial services, mobile devices, mobile money services, as well as barriers and potential for future use.
The Centre has already launched a financial inclusion scheme "Pradhan Mantri Jan Dhan Yojana" under which bank accounts will be opened for 15 crore people with an overdraft facility of Rs 5,000 and accident insurance of Rs 1 lakh.
Follow and connect with us on Facebook, Twitter, LinkedIn, Elets video