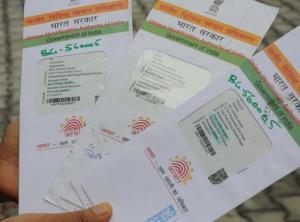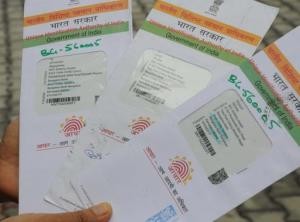 A total of 70.43 crore Aadhaar cards have been generated as of 15th Nov, 2014, according to the government.
Minister of State (Independent Charge) for Planning Rao Inderjit Singh has informed the Lok Sabha that the Aadhaar saturation level is more than 90 percent in nine States/ UTs; between 75 and 90 percent in seven States /UTs and between 50 and 75 percent in another eight States/ UTs. In remaining 12, States /UTs, the Aadhaar saturation level is under 50 percent.
The Minister added that a total outlay of Rs. 13,663.22 crore has been sanctioned for the Aadhaar project for the period 2009-2010 to 2016-2017.  As per data till 31st October, 2014 a total amount of Rs 5181 crore has been spent on this scheme.
He said that the issuance of Aadhaar number is progressing as per defined milestones. While a target of universal enrolment is being pursued, it has to be noted that Aadhaar enrolment is undertaken on voluntary basis and is an ongoing process.  There is no deadline for linking Aadhaar with bank accounts of beneficiaries of Direct Benefit Transfer (DBT) Schemes.
The minister informed that Unique Identification Authority of India (UIDAI) has provided a facility for the residents to update their Aadhaar data through Permanent Enrolment Centres and online Self Service Update Portal. In order to redress the various grievances & complaints related to Aadhaar, a redressal mechanism has been established by UIDAI which would be managed by means of a contact centre with the Toll Free Number and an e-mail id which has been given wide publicity. In addition, grievance redressal cells have been established at each of the eight regional offices of UIDAI.