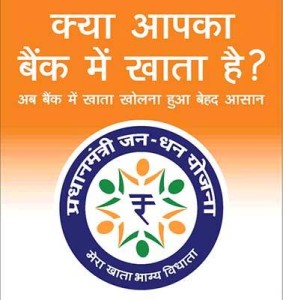 As a part of the Pradhan Mantri Jan Dhan Yojana (PMJDY), the Union Bank of India (UBI) has opened bank accounts of 9,500 villagers from 44 villages in Rajkot, Bhavnagar and Junagadh districts of Gujarat.
According to a press release, Payments technology firm and business correspondent (BC) network operator FINO PayTech and UBI will partner in the effort to extend the project to 400 more villages in Rajkot, Ahmedabad, Mehsana, Surat and Vadodara districts.
"Business correspondents brought about a paradigm shift in the way rural banking was being conducted. PMJDY further emphasises its strategic role in making financial inclusion possible", said Vikaas Goel, vice-president, FINO PayTech.
Besides enrolling new bank accounts, the BCs will provide access to various banking products, such as savings, credit, insurance, RD/ FD and remittances. On concerns over a single person opening multiple accounts, banks have started following an RBI directive where they have to undertake a massive exercise to identify and enroll the right person eligible for a bank account under the scheme. "We will undertake surveys to identify households prior to enrolments. This will ensure quality of bank accounts and reduce wastage in terms of effort, cost and duplication," said Goel.