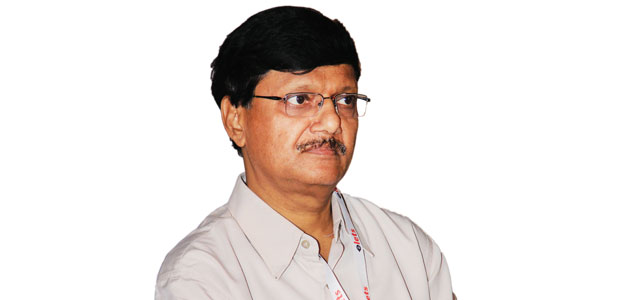 We need to have a mechanism through which qualified IT personnel should take up government employment, K P Bakshi, tells Elets News Network (ENN)
How does information technology help you in getting the work done faster?
I look after the main programmes as well as the entire planning of the state. The focus area of my work is MPLADS (Member of Parliament Local Area Development Scheme). As you know, under the scheme, each MP has the choice to suggest to the District Collector works to the tune of Rs 5 crore per annum to be taken up in his/her constituency. The department has set clear guidelines on scheme, concept, implementation and monitoring. It has initiated all necessary steps to ensure that the scheme is successfully implemented in the field. The progress of the works being implemented under the scheme is monitored on a regular basis. To do all such work, we have software that helps in deciding what activities should be taken up and what not. To cite an example, at the lower levels, sometimes there is demand for a work which is not admissible. It becomes very difficult for the local level functionaries to decide whether the work should be taken up or not. But with the help of the software, we immediately accept or reject the proposal. Some works which are not allowed by the state governments can be immediately decided by the functionary. This is a completely automated system through which we use IT to monitor MPLADS.
Please share with us a brief about the initiatives implemented and user feedback towards the services.
We are involved with state level planning and do not get involved in execution or lower level monitoring, as it is done by respective departments. We allocate funds and generally coordinate between various secretaries to take some of the developmental activities forward; supervising from a broader perspective only. Here, the entire policy making, advising various departments in making cabinet notes, approving or giving our consent for the cabinet notes, which go to the cabinet for decision, everything is done by us. So, there is not much of IT being used in that field.
What all problems do you face in implementation of IT and how do you counter them?
One of the major hurdles is the rapidly changing dynamics of the technology in a short span of time. While technology is changing rapidly, the government procedure in appointment of a consultant, fixing up a panel of consultant is a time-taking process. By the time they are ready with the panel of consultants the technology has changed and there is no use of consultants. At the time of appointing a consultant, he will be completely updated about the latest technology, but by the time the government is done fixing up his contracts, the technology moves ahead and thus the appointed consultant is found to be inadequate. This is one issue that needs attention and solution. Also, procurement of hardware or all IT related initiatives also poses a problem because this is a time-taking procedure and too faces a similar problem. There again, changes in technology and lack of clarity in specifications, these are the things that come in the way. For example, Mumbai is proposed to be linked with 6000 surveillance cameras. At the time of deciding upon the specifications of CCTV cameras, IT department and user department (Police dept.) would give two different set of opinions. Arriving on a unanimous decision takes a long time and when it happens the technology has been replaced by a newer one in the market with altogether different set of specification. This project with an investment of hundreds of crores has been on hold due to these reasons. This is just one example as similar problems can be found with small and big projects around the country.
"But the problem that we face is of our own recruitment system where qualifications are not updated. Even if the present setup allows us to recruit highly qualified people,  we do not have the system of recruiting those qualified people in the government setup"
What are the initiatives in the pipeline for further exploring the potential of information technology?
As I mentioned, MRSAC (Maharashtra Remote Sensing Applications Centre) is involved in mapping and monitoring of natural resources for their better management. MRSAC also offers benefits of Remote Sensing and Geographic Information System (GIS) technology. The centre has promoted this technology to government departments and academic institutions for various applications in areas like soil and water conservation, ground water potential, forest and biodiversity studies, crop acreage estimation, watershed development and monitoring, urban development, etc. Apart from the applications, MRSAC provides software solutions in Geospatial domain and has developed information / decision support systems. With the sound foundation of multiscale databases and its Web Geo-portal MRSAC is committed to help the state to achieve e-Governance. Keeping these benefits in mind I requested the government to open units of MRSAC and they agreed, so, we now have one unit each in Mumbai and Pune. Earlier, MRSAC was based in Nagpur only. Thus there are three units of MRSAC in Maharashtra and all these three units are covering the respective areas and respective departments.
Regarding the use of eGovernance, how do you plan to use it in enhancing the functionality of the department?
It goes without saying that e-governance has a tremendous scope in public administration and government activities. But the hurdle that we face is of our own recruitment system where qualifications are not updated. Even if the present setup allows us to recruit highly qualified people, we do not have the system of recruiting those qualified people in the government setup. And unless they recruit updated IT qualified people, they won't be able to take e-governance forward. Therefore, the eligibility criteria for recruitment need to be changed. The government should make IT knowledge a compulsory requirement at the entry level so that everybody has some basic knowledge of IT. Every employee must be exposed to IT as then only they can take up IT initiatives and e-governance at a larger scale. As of now, we have started to implement it but still, a lot needs to be done. In this scenario, IT departments have set an example as they have the best consultants in their unit. It has helped them to take up e-governance projects. If similar practice is extended to other departments and if we allow them to have technically qualified people then they too can be in sync with the current developments.