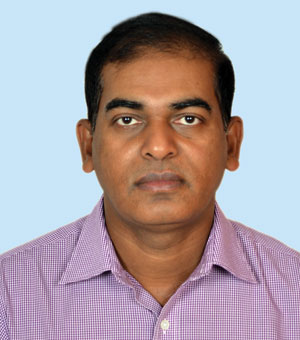 Rajagopal Devara speaks of the benefits and challenges in implementing IT and ICT in his department during an interaction with ENN
The Cooperation Department has been an active player in utilising the potential of IT. Can you take us through the approach adopted to explore these technologies?
Our department reaches out to 2.23 lakh cooperative societies, which in turn, caters to the need of 647 lakh society members. Cooperative movement is more than 100 years old in Maharashtra, but since the last 2-3 years, considerable IT-centric operational reforms are being implemented within and by the department.
Crowd-sourcing is a very innovative concept these days and has become a mega-trend as many business giants like Facebook, Apple and Amazon etc. are using the same to serve their business needs. We instrumentally used the crowd-sourcing concept in our department for effective governance. Our administration used to collect huge data from fields and used to manage it manually, which used to consume the efforts of our field staff. We outsourced it to our stakeholders (cooperative society, auditors etc.) and provided an electronic platform where the society and auditors could create online accounts. We also provided an online account to our Registrar to manage the societies online. Today, we have an online database of 1.83 lakh co-operative societies online. This has also helped us in weeding out the dormant or inactive cooperative societies. Today, any department can view the co-operative society profile of any district, talukas or village online. We presently have about 7,600 auditors whose entire profiles are available on our website to all cooperative societies.
'Deemed Conveyance' was one of the key success initiatives implemented by the department. Can you take us through the operational success achieved through this initiative?
As per the previous systems, all the concerned parties had to go through multiple hearings with three departments, i.e. land records, registrar of stamps and Cooperation Department. The Cooperation Department conceptualised an online application so that housing co-operative societies could apply, track progress and download hearing orders online. We have also provided applicants with payment gateway for online payments.
Our officers review the applications online and manage the cases online. It has resulted in shortening the lifespan of such cases as hearing mostly used to get deferred due to non-availability and accessibility of case orders, case documents. This technically-empowered process has helped in faster decision-making and achieving productive and accurate conclusions.
Please share with us the impact of such initiatives in leveraging the success of the department's functions.
As per our e-Governance roadmap prepared by KPMG, we have identified key processes for digitisation. We have saved almost 5 man-month efforts per office (more than 700 offices) and the consequent cost savings have been considerable. For example, earlier we used to send notices to co-operative societies or auditors physically for any non-compliances. Today, we can send SMSs to Chairmen and Secretaries of selected societies through the SMS gateway. Technical assistance has also elevated efficiency in the monitoring and auditing process by making the system more effective, transparent and productive. The department has been receiving a positive response from the users and co-operative societies through these initiatives.
Technology has transformed the way the department used to function. Today, we have eliminated redundant processes which involved manual intervention. Paper-based processes and multiple human touch points led to poor data collection over which critical business decisions were made by our field officers. Today, real time information is available online round the clock on our website, thus ensuring availability of a single version of data to our hierarchy. The services have also evidently contributed in curbing fallacies like red-tapism and involvement of middle-men in processes like deemed conveyance. The department aims to further leverage the potential of IT and ICT. Developing and establishing Open Data Bank and State Data Bank with the support of the Department of Information Technology are a few such initiatives.
What were the prime hurdles faced while implementing such initiatives and what were the strategies adopted by the department in overcoming these challenges?
The key challenges were awareness among stakeholders and capacity building of our resources up to the Taluka level. For awareness among stakeholders, we used local newspapers and websites in order to reach out to out stakeholders. Awareness about new processes was addressed by providing technical support through social media and a dedicated citizencentric call center. Capacity building was carried out at each division and district level by the KPMG team. Our officers were trained during the training programme and supporting documents like user manuals are also provided to them for ready use in bilingual format. We have also provided a dedicated video conferencing setup extended by the DIT up to district level.
Our prime challenge even today is the lack of IT infrastructure in our department. We have an acute shortage of computers at our field offices. Many offices are using available PCs on sharing basis. As per our IT assessment, we urgently need more than 2,000 PCs with connectivity. We need to immediately attend to the same as our key e-Governance systems are in place.
"As per our e-Governance roadmap prepared by KPMG, we have identified key processes for digitisation. We have saved almost five man-month efforts per office (more than 700 offices) and the consequent cost savings have been considerable"
How would you sum up your experience in rolling out IT based applications in this domain?
Co-operative societies in the state are scattered across the country, hence a major focus was to achieve up-to-date data on the exact number of societies located in the untapped regions. Ensuring qualitative approach was the other prime focus area for which the department undertook a three-key focused mode. This included establishing a democratic, transparent and effective platform for co-operative societies, compilation of all the essential data on up-to-date basis about all the co-operative societies, educating the co-operative societies and creating qualitative awareness about the services available.
The usage of IT and ICT technologies has evidently supported in creating a vibrant, informative and effective platform. It has helped the department focus on the e-Governance road map and its implementation. Today, all the departmental activities are being operated through crowdsourcing platforms, wherein real-time data has evolved in a qualitative manner.