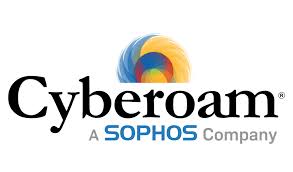 Cyberoam, a leading global provider of network security solutions, has announced the upgrade of its Cyberoam Central Console (CCC) appliances with Next-Generation Management series (CCC NM) for Enterprises and MSSPs. CCC appliances enable Enterprises and MSSPs to centrally manage Cyberoam network security appliances deployed across branch offices or customer offices.
Combining powerful hardware and software architecture, the CCC NM appliances offer faster processing capabilities and allow managing more Cyberoam security appliances than previous models. Latest firmware in CCC NM appliances adds new features that facilitate continuous business availability along with flexibility, control and convenience of integration with standalone Cyberoam iView logging and reporting solution.
Cyberoam Senior Vice President-Technology & Products Abhilash Sonwane says, "As Enterprise and MSSP networks continue to expand with more offices, users and experience trends like device and application explosion, they deal with greater security risks across branch offices and customer offices. This creates a demand for more security management power to centrally manage these distributed networks. CCC NM appliances offer powerful performance to manage up to twice as many Cyberoam appliances for growing Enterprise & MSSP networks, and enable accelerated security management at reduced cost, complexity and time."
According to the company, this version of CCC appliances has the following features:
– Change Control and Logging to roll-back configuration changes for managed Cyberoam appliances with audit trail for policy and device changes to support compliance management
– Integration with standalone Cyberoam iView for auto-provisioning of managed appliances and auto-syncing of CCC administrators in Cyberoam iView to reduce complexity and effort
– HA support for continuous availability of CCC appliances
– Wizard for easy provisioning of Cyberoam security appliances
Cyberoam Central Console, available as hardware and virtual appliances, enables managing multiple, dispersed Cyberoam network security appliances from the central office of an Enterprise or a Security Operations Center (SOC) of an MSSP.
Other key features include intelligent grouping of Cyberoam appliances on various meaningful criteria, role-based administration, template-based configuration audit logs and alerts for timely notifications.
Cyberoam Technologies, a Sophos Company, is a global Network Security appliances provider, offering future-ready security solutions to physical and virtual networks in organisations with its Next-Generation Firewalls (NGFWs) and Unified Threat Management (UTM) appliances.
Follow and connect with us on Facebook, Twitter, LinkedIn, Elets video