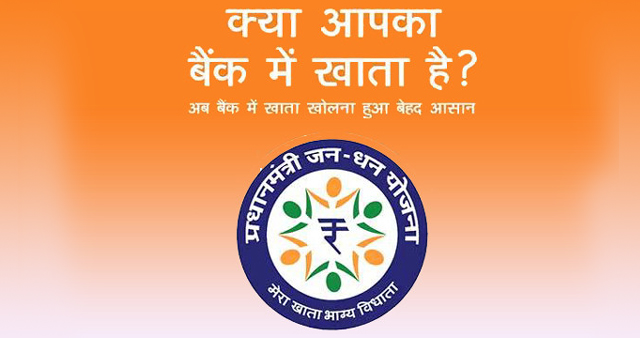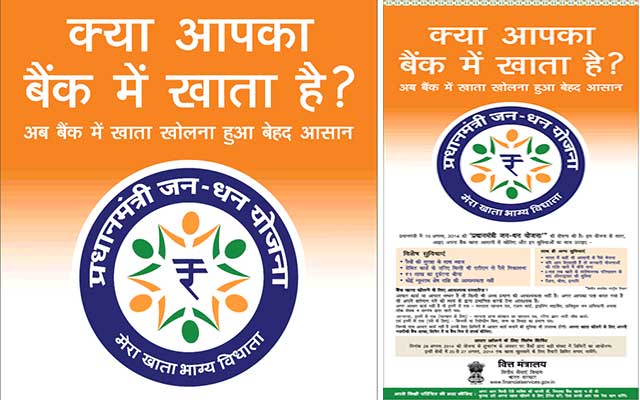 Even before completing his first 100 days in the office of Prime Minister, Narendra Modi on Aug 28 launched his ambitious financial inclusion programme, termed Prime Minister's Jan Dhan Yojana (PMJDY).
Under the programme, bank accounts and RuPay debit cards with inbuilt insurance cover of Rs 1 lakh will be provided to crores of people with no access to formal banking facilities.

With the opening of as many as 1.5 crore bank accounts on the very first day, the tone has been set for providing bank accounts to 7.5 crore identified households by January 26, 2015, against the earlier deadline of August 15, 2015.
At the inaugural function, a film on 'Financial Inclusion' was screened, and the Prime Minister unveiled a logo and a Mission Document on Financial Inclusion. Besides, he also dedicated the mobile banking facility on the basic mobile phone (USSD) to the nation.
Addressing the function the Prime Minister said that it is a big record in the history of the banking and insurance sector, which never saw account opening and insurance of 1.5 crore people in a single day.
Prior to PM's address, Union Finance Minister Arun Jaitley said that over 10 crore people have no bank account and thus they have no savings. Thanking the ministries in the government for their efforts in making this project successful, Jaitley said that the government will strive to cover 7.2 crore families by February 2015.
The PMJDY has been conceived as a national mission on financial inclusion with the objective of covering all households in the country with banking facilities and having a bank account for each household.
The main features of the PMJDY scheme include Rs 5,000 overdraft facility for Aadhar-linked accounts, RuPay Debit Card with inbuilt Rs 1 lakh accident insurance cover and minimum monthly renumeration of Rs 5,000 to business correspondents who will provide the last link between the account holders and the bank, according to a government press release.
The first phase of the mission, starting this month, would end in August next year. The second phase will start from 2015 till 2018, covering aspects such as micro insurance and pension schemes like 'Swavalamban'. Some of the Phase II activities would also be carried out in Phase I. In addition, the coverage of households in hilly, tribal and difficult areas would be carried out.
While the existing banking network would be geared up to open bank accounts of the uncovered households in both rural and urban areas, the banking sector would be expanding itself to set up an additional 50,000 Business Correspondents, more than 7,000 branches and more than 20,000 new ATMs in the first phase, the release said.