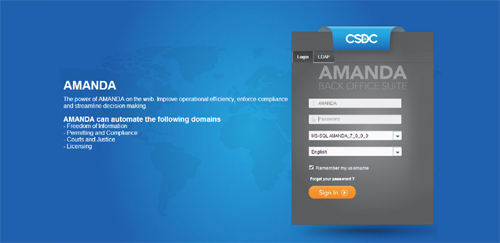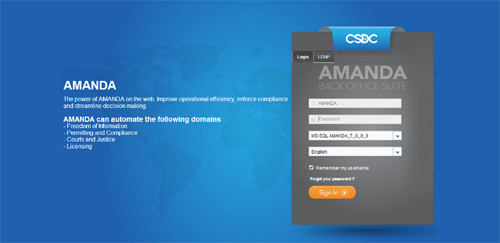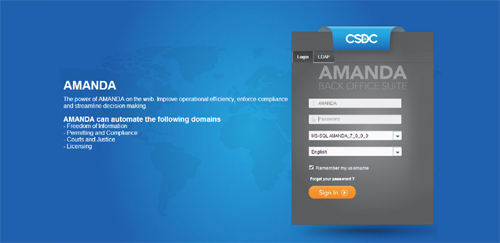 As India makes technological strides, governments in various states are increasingly adopting new technologies to automate their systems. This has also pushed the demand for newer and more efficient technologies to serve as the platforms for faster shift to digitisation and eGovernance.

In such a scenario, AMANDA has come handy as a Business Performance Framework. AMANDA allows governments to deliver more services with less and transform how they serve their citizens. As an enterprise-level application, AMANDA can be used for case-flow management in a number of government and judicial departments.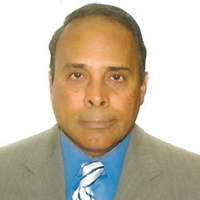 "AMANDA is a powerful commercial off-the-shelf Enterprise Software Solution. We had imagined it 25 years ago to support government automation processes in the US, Canada and other European countries. We call it smart governance. More than 350 government organizations and institutions in different countries are using our technology. We feel very happy to introduce this technology in India. All our citizens could be benefitted out of it," said Shradhananda Mishra, Chairman, CSDC Systems Inc.
Tomorrow's Technology
Founded in 1989 in Canada by Mr Mishra, the Canadian Software Development Corporation or the CSDC Systems Inc has crossed many miles, and promises to go lot many more in the domain of smart governance. AMANDA is quite popular in Canada, America, North America and Caribbean Countries. Of late, several Indian states have also shown interest in using AMANDA.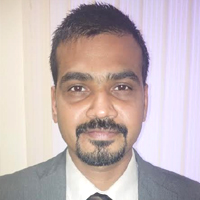 "We aim at helping India to improve governance. By using AMANDA, not only the execution of government's plans can be done in a more efficient manner, but the revenue flow can also be given a substantial push. Apart from serving our own government and the people here in India, we also intend to serve other Asian and African countries from here and will create employment opportunities," said Rajat Chand, Managing Director, CSDC India Pvt Ltd.
AMANDA is CSDC's core application for automating government enterprises. It tracks all activities relating to property and people, helping staff do their work more accurately and efficiently. AMANDA manages enterprise transactions for office staff, mobile inspectors, third party agencies and citizens accessing government services on the web.
CSDC also offers fully integrated AMANDA modules that combine to provide business solutions such as land management, tax billing, fire prevention, code enforcement, public works, permits and inspections, planning and zoning, courts of law and many more.
AMANDA is now rapidly progressing towards the Cloud Computing model which will ensure enhanced security, data governance, best-in-the-class service resilience and availability. It is useful in – · Optimising cost efficiency – Using the pay-per-use model, it provides greater flexibility and eliminates the need for significant capital expenditures, and reduces IT administration and management cost; and · Business continuity – By providing efficient mechanism for computing plpatform migration, updates and recovery.
Customization
One of the many advantages of AMANDA's flexible design is that users can see consolidated information easily.
For example, a user can quickly see all information related to a folder including any associated people. This is made possible by implementing AMANDA using the cutting edge technology of JAVA as the coding standard and SQL, with Oracle as the backend. This not only ensures a secure data migration from the old system to the new one, but also eases the human intervention by automating the functional flow of the department. Depending upon the requirement of various local (panchayat, municipality, etc.) state and union government agencies, CSDC provides flexible modules.
Time and cost
CSDC is very careful and particular about time management. There is zero programming involved in AMANDA. Thus, the technical team only captures the scope of work of the government departments and starts the work outright.
Unlike other government service providers, CSDC provides value-added services to its clients. "No service provider has such a secure as well as flexible application for government automation. We are committed to provide very good service to our clients. We have achieved 100 per cent success in implementing projects. We have never received any complaint during the last 25 years of our service to various government agencies," said Managing Director Chand. (The article has been authored by Pravash Pradhan, Communications Consultant)